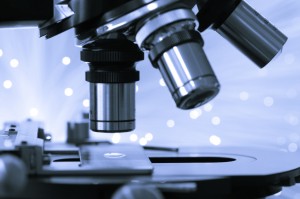 If it's high octane penny stocks you're seeking… look no further than the biotech industry.  Huge swings in stock prices are a common occurrence in this popular industry.
Why all the action?
Because company-making (or company-breaking) catalysts are frequent events in biotech.  You see, companies rely almost entirely on FDA approval for the success of their products.
Without FDA approval, there's little chance a biotech company's product is ever going to generate revenue.  So, when an FDA approval or denial hits the wire, you can expect a stock to move… and in a big way.
And that's what makes this week's Penny Stocks On The Move so interesting.
Now, MELA Sciences (MELA) isn't technically a biotech stock.  The company falls into the Medical Instruments and Supplies industry.  But their flagship product requires FDA approval before it can be marketed… so they function in nearly the same way as a biotech drug company.
So what's the deal with MELA?
The company's developing a non-invasive, point-of-care instrument for the early detection of melanoma.  In a nutshell, they've created a hand held imaging device, using advanced pattern recognition technology, to identify areas which could be at risk for melanoma.
To put it bluntly… this is a big deal!
You see, skin cancer is the most common of all cancers, with over two million cases annually.  And melanoma is the deadliest form of skin cancer.
But here's the thing…
The survival rate on melanoma is nearly 100% if it's caught early.  And that's exactly what MELA's product, MelaFind, is designed to do.
So it should come as little surprise, when MelaFind was approved for use in the European Union this week, the shares skyrocketed.
For one, the EU is a big market.  And MELA is now free to sell MelaFind there.  Perhaps more importantly, it signals the likelihood of an FDA approval as well.
In other words, MELA is on the verge of raking in boatloads of cash.
Investors are obviously excited about the announcement.  MELA shares soared over 53% higher this week, and are up an astonishing 85% for the month.  And the stock, recently trading at $3.00 a share, could be headed even higher.
MELA is still 65% off the 52-week high.  And when the company starts seeing real cash flow from their product, the shares could easily return to those levels.
Look, there aren't any sure things in the stock market.  And MELA still has some hurdles to clear.  But with EU approval locked in, and the shares trading well off their highs, buying this stock seems like a risk worth taking.
Yours in profit,
Gordon Lewis
Category: Penny Stocks On The Move, Pharmaceutical Stocks