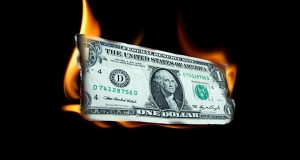 Welcome to today's Pump and Dump Alerts, where we will be exposing these two companies:  Life Design Station International (LDSI) and Sky Power Solutions (SPOW).
Here we identify a couple of the potentially "bogus" promotions going on in penny stocks today.
If you don't know how these schemes work, be sure to check out this free report that exposes the whole thing.
Without further ado, here are today's "disasters waiting to happen":
Life Design Station International (LDSI)
Life Design Station International runs an internet-based platform that allows artists to interface in order to promote, produce, and sell their songs and music. LDSI enable artists, producers, and other music professionals to engage millions of users in six different languages to access an online payment.  LDSI does not file their financial reports with the SEC.
Shares of this penny stock trade near $0.05.
Darth Trader was paid $90,000 to pump shares of LDSI.
Sky Power Solutions (SPOW)
Sky Power Solutions is a producer of cathode material for use in lithium ion batteries. SPOW is also developing a solar power generation system. For the previous nine months ending in April, SPOW generated $0 revenue and lost $83,360.
We previously exposed a pump and dump scheme being run on shares of SPOW last September.
Currently, shares of this penny stock trade around $0.03, down from $0.55 last September 30th.  This puts shares of SPOW down by 94.5%.
Stock Brain was paid $15,000 to tout shares of SPOW.
A final word (and warning).
These are just a few of the potential "pump and dumps" we've seen lately.
Remember, there's a lot more of this going on than we can highlight here.
For more in-depth coverage of potential penny stock pump and dumps, be sure to sign up for our free newsletter, Penny Stock Research.
As you know, penny stocks are a great place to invest your money.  You just have to do your due diligence to stay away from all the schemes and scams out there these days!
Until next time,
Brian Walker
Category: Pump & Dump Alerts, Pump & Dump Daily