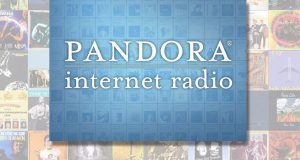 Many of 2011's high profile internet IPOs have disappointed so far.  LinkedIn (LNKD), Groupon (GRPN), and Pandora (P) are all trading lower than their IPO opening day prices.
Each company has their own set of challenges to overcome.  But the overall market conditions haven't helped.  The European debt crisis is weighing on many investors' risk appetites.
So now that these internet stocks have sold off, are any of them worth buying?
The company you may want to take a closer look at is Pandora.
In case you aren't familiar with the company, Pandora is in the internet radio business.  Basically, Pandora allows listeners to create custom radio stations based on genres or artists they like.  The company makes money from advertising and subscription-based services.
At a current price of $9.90 a share, P shares are 62% off their post-IPO high.
So why the steep decline?
For one, many investors don't feel Pandora will be consistently profitable anytime soon.  The company's in growth mode and they plan on spending money to expand.  But that means lower profits or even losses for the time being.
More importantly, Pandora has significant up and coming competition from Spotify and Clear Channel's (CCMO) iHeartRadio.  Spotify in particular is a trendy product attracting a lot of attention.
Here's the thing…
Pandora is currently the dominant company in this space.  And there's no reason to believe they'll relinquish their crown anytime soon.
Just look at these statistics from their recent earnings report…
Quarterly revenue jumped to $75 million, an impressive 99% year over year increase.  Over the same period, active users reached 40 million… a 65% increase. 
To put it in perspective, that's a 66% share of US internet radio.
Here's the best part…
Pandora only has 4.3% share of total US radio listening.  While that's a big jump from 2.1% a year ago, there's clearly huge potential to grow their market share.
What's more, the company raised their revenue and profit guidance for 2012.
It sure seems to me Pandora's headed in the right direction… with an enormous market yet to be tapped.
Of course, there's some risk involved with buying Pandora.  What their competition does from here on out is going to be very important… especially, rapidly growing Spotify.
However, at these prices, I think Pandora is worth a shot.  Given their market share of the internet radio business, the downside risk is limited.  And more importantly, with the amount of radio listeners yet to adopt internet radio, Pandora's upside potential is off the charts.
Yours in profit,
Gordon Lewis
Category: Internet Stocks, Penny Stocks to Watch