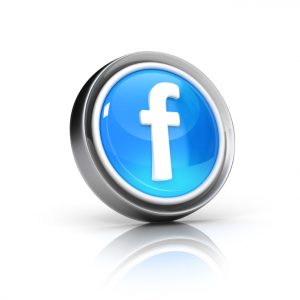 There's been plenty of buzz surrounding the recent string of tech IPOs.  The LinkedIn (LNKD) IPO really got the investing public excited… reminiscent of the Dot.com boom a decade ago.
But no IPO so far has generated anywhere near the buzz we're going to see when Facebook finally announces their own public offering.
Let's face it… everyone wants to own a piece of Facebook.
And, as if the social media company doesn't get enough press, now the financial news is reporting an expected Facebook IPO valuation of $100 billion!
How insane is that?
Just to put it in perspective, a $100 billion market cap would put Facebook at right around the value of ConocoPhillips (COP), one of the largest oil companies in the world, and Verizon Communications (VZ), the largest wireless telecommunications company in the US.  That's pretty impressive company.
So here's the real question – is Facebook worth $100 billion?
I'll get back to that in a minute.  First, let's take a quick look at some reasons behind the company's impending IPO…
First off, Facebook is about to reach 500 investors.  Why is this important?  Because a private company with over 500 investors has to start reporting its financials to the SEC… effectively making it a public company.
So at that point, why not just do an IPO?
What's more, the success of the LinkedIn IPO proves investors are hungry for more.  Other social media and tech companies are following LinkedIn's lead.  Pandora Media (P) recently went public, while Groupon and Zynga aren't far behind.
But these companies don't hold a candle to Facebook…
The company is the biggest player in the industry… not to mention one of the most popular brand names in the world.
The only IPO in recent memory that generated anywhere near this kind of buzz was Google (GOOG)… and that stock has basically soared ever since.
Here's the deal…
On one hand, Facebook is only projected to pull in $4 billion in revenue in 2011.  Hardly the revenue you'd expect for a company supposedly worth $100 billion.   More over, the company's member growth has slowed in recent weeks.
But that's just one side of the coin. 
Facebook also has a staggering 600 million members… roughly 10% of the entire world's population.
Think of the marketing possibilities… the profit potential is virtually unlimited.
And you know investors will be all over this stock.  Just look at what LinkedIn did.  Facebook has the potential to be ten times as big… or even bigger.
And one more thing…
The massive popularity of these social media companies means many more companies are likely to join the fray.  Some of these penny stocks should also be more affordable than companies like Facebook and LinkedIn.  And, they could provide significant upside potential at a fraction of the price.
One thing's for sure.  I can't wait for the Facebook IPO to happen.  It's going to be a WILD ride for everyone involved.
Yours in profit,
Gordon Lewis
Category: Cloud Stocks, Internet Stocks, Technology Stocks