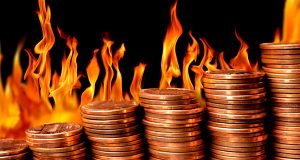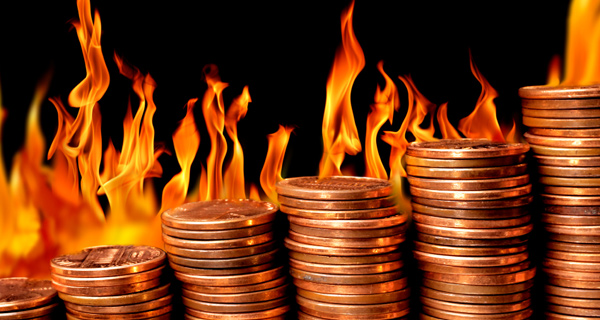 It's been an exciting week for penny stocks, especially for Vringo (VRNG), Goldfield (GV), and RELM Wireless (RWC).  Let's take a closer look at these three hot penny stocks…
Vringo (VRNG)
What a week for Vringo!
The stock's up a whopping 80% for the week.
VRNG is a development stage company providing software platforms for mobile video applications and video ringtones.  The company's primary product is the Vringo Video Ringtone Service platform, which allows users to create, download, and share mobile video entertainment content.
So why are the shares soaring?
Basically, an article published on technology news website TechCrunch argues that Vringo could gain billions of dollars in a patent suit against Google (GOOG).
The patent suit claims Google has infringed on VRNG's patents for sorting ads based on click-throughs… a vital component of Google's business.  Clearly, this would be a huge deal.
However, keep in mind, most of these lawsuits never see the light of day.  Keep an eye on Vringo – just don't expect it to be the next Google.
Goldfield (GV)
It's been a great week so far for GV investors.
Shares in the heavy construction company are up a stellar 79% so far, and an incredible 380% year to date.
GV engages in the electrical construction and real estate development business in the US.  The company's business includes construction of transmission lines, concrete foundations, distribution systems, and other electrical installation services.
So what's the good news?
In a nutshell, solid earnings.
Goldfield's fourth quarter revenue rose 31% to $11.4 million.  What's more, EPS came in at $0.06 per share… a solid increase over last year's $0.01 per share.
With numbers like those, it's no wonder investors can't buy the shares fast enough.
RELM Wireless (RWC)
RWC develops wireless communications products for government and public safety, and business and industrial markets.  The company offers land-mobile radio equipment for professional radio users primarily in government and public safety applications.
So far this week, the stock's up 37%.
What's going on?
RWC was recently named a supplier under the $3 billion tactical communications contract issued by the US Department of Homeland Security.
The contract includes the procurement of digital two-way radios and related equipment, which is where RELM Wireless comes in.  Moreover, RWC is one of just three companies in the contract designated as a small business supplier.
Needless to say, this could be a huge deal for the company.  It's worth adding RWC to your watch list.
Yours in profit,
Gordon Lewis
Category: Hot Penny Stocks