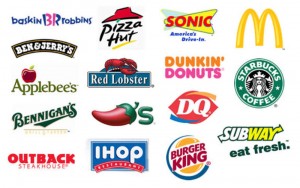 With all the volatility we're seeing in the stock market, you're probably wondering if there are any specific industries doing better than the general market.  In other words, what types of companies are people buying in this environment?
Normally, in uncertain times, you'd think defensive industries would be doing the best.  Areas like consumer staples and utilities for instance.
But over the past three months, that hasn't entirely been the case…
Surprisingly, two of the hottest industries were not at all what you'd expect.  But before I get to those, let's talk about the one top performing industry you'd expect to be thriving.
It's gold of course.
I've spent a lot of time lately discussing the pros and cons of owning gold miner penny stocks.  So, I won't get into that again now.  It is clear gold's value as a defensive investment has never been higher – and no one should be surprised to find it high on the top performers list.
So besides gold, what other industries are hot?
Believe it or not, two of the best performing industries right now are based on retail spending. 
Check this out…
Over the last three months, penny stocks in the restaurant industry and  footwear industry have performed better than every other industry besides gold.  Raise your hand if you would have guessed those two.
The restaurant industry makes some sense when you look take a closer look at the list of companies doing well.  In a nutshell, it's the cheaper establishments doing the best… pizza, coffee, fast food – places where you won't drop a lot of cash.
Look, people still like to get out now and then.  Whether it's a pizza for the family or a latte on the way to work, those sorts of activities mostly continue during recessions.  What's more, diners may be replacing fancier meals with cheaper ones.
As far as footwear – well I don't really know what to say.
Maybe people are walking more to save on gas?  Okay, probably not.  More likely, the improvement is due to back to school shopping.  Moreover, retail spending has been stagnant for awhile, so it was bound to turn a corner at some point.  Perhaps footwear is the start of a greater trend.
Here's the key takeaway…
Industry strength tends to fluctuate in cycles.  Retail spending in areas such as restaurants and clothing have been depressed for a time, so it makes sense that a recovery in those industries is underway.
So what other industries have been particularly weak?
Take a look at hotels and home construction.  It may be awhile longer before those two struggling areas recover – but it will happen.  And the best part… both industries are loaded with penny stock companies.  Now might be a good time to find some of those hidden gems at dirt cheap prices.
Yours in profit,
Gordon Lewis
Category: Hot Penny Stocks, Retail Stocks