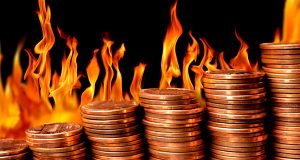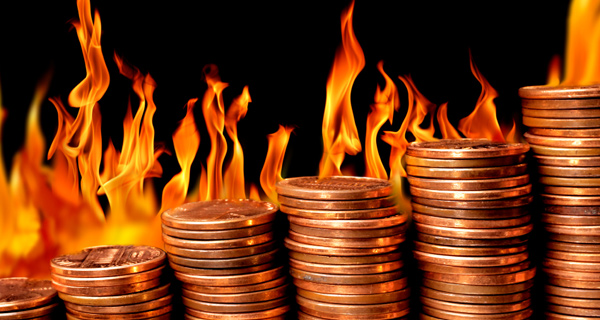 It's been an exciting week for penny stocks, especially for Sarepta Therapeutics (SRPT), Wizzard Software (WZE), and Seven Arts Entertainment (SAPX).  Let's take a closer look at these three hot penny stocks…
Sarepta Therapeutics (SRPT)
SRPT is a biopharmaceutical company focusing on the discovery and development of RNA- based therapeutics for the treatment of serious and life-threatening rare and infectious diseases.  The company's primary product, which is in Phase 2 clinical stage, is for the treatment of muscular dystrophy.
This week STEM shares have skyrocketed 123%!
Here's the deal…
The company may have found a treatment breakthrough for muscular dystrophy.
SRPT just announced their product can significantly improve the walking performance of patients with muscular dystrophy.  It's important news because the product may be the first drug to treat the underlying cause of muscular dystrophy.
While it's still in its early phases, this drug – and the company – is worth keeping an eye on.  Medical breakthroughs like this can lead to a big jump in a company's share price.
Wizzard Software (WZE)
For the week, shares in WZE are up a superb 41%.
WZE provides software products and services for the speech recognition and text-to-speech technology.  The company develops such products as speech recognition software, digital media distribution, podcast distribution platforms, and content management tools.
The recent climb in WZE stock is likely due to their agreement with the city of Tianjin, China to install their Intelligent Kiosk Terminals across the city.  The terminals will provide internet and entertainment for usage and digital downloading.
More importantly, WZE plans on delivering 1,500 terminals by the end of 2013.
Clearly, with this deal in the works, investors are excited about the company's potential.
Seven Arts Entertainment (SAPX)
SAPX is an independent motion picture production and distribution company.  It develops, acquires, finances, produces, and licenses theatrical motion pictures.
For the week, SAPX shares are up 32%.
So what's going on?
The company is receiving $8 million in tax credits for its facility in New Orleans.
SAPX is nearly finished restoring a pre-Civil War property in Louisiana which will commence operations in September of this year.  The location will be used for the company's own productions and third party productions filming.
The shares have a long way to go before they get back to early 2012 levels.  However, this is a step in the right direction and possibly signifies the company has finally turned the corner.
***Editor's Note***  If you're looking for good, high-quality sub-$1 penny stock recommendations, take a look at our friend Robert Morris' newsletter, The Penny Speculator.  He's got a great track record and always tries to keep his subscribers clear of 'pump and dumps'!  Plus, he's got a new pick coming out tomorrow that I want all of you to at least look at.  Click here for details on his newsletter.
Yours in profit,
Gordon Lewis
Category: Hot Penny Stocks