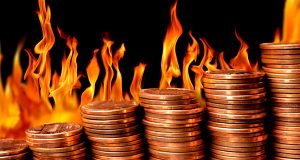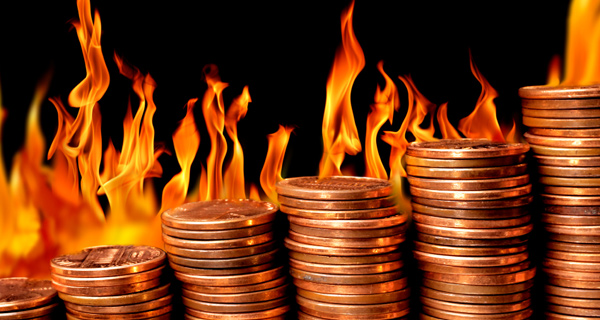 It's been an exciting week for penny stocks, especially for RELM Wireless (RWC), Xerium Technologies (XRM), Metabolix (MBLX).  Let's take a closer look at these three hot penny stocks…
RELM Wireless (RWC)
RWC shares are up 27% over the last week.
RELM Wireless designs, manufactures, and markets wireless communications products. The company's products include two-way land mobile radios, repeaters, base stations, and related components and subsystems. RWC offers its products under the BK Radio brand name for the government and public safety market, as well as RELM brand name for the business and industrial market. RELM Wireless Corporation was founded in 1957.
Here's why the stock's moving…
The company announced that it has been awarded a contract by the State of Maryland for two-way radio equipment.  The contract is for a five year term that commenced on January 25, 2013.   
A new contract translates into more revenue.  Shares have surged from near $1.60 to $2.26 since the announcement.
Xerium Technologies (XRM)
Xerium manufactures and supplies consumable products used in the production of paper clothing and roll covers.  They sell their products globally. XRM's clothing segment provides various types of industrial textiles used on paper-making machines and other industrial applications.  The company's roll covers segment manufactures, refurbishes, and replaces roll covers for working rolls, including vacuum rolls and press rolls.
In just the past week, shares are up over 22%, and year-to-date it's up over 67%.
Here's why…
Late last month, XRM announced the closure of 2 more manufacturing plants.  This further reduces their employee base in Europe, and is moving production to China.
The restructuring of the company's cost profile will benefit the bottom line, and shareholders in the process.
Metabolix (MBLX)
Metabolix is a bioscience company that develops and commercializes technologies for the production of polymers and chemicals in plants and in microbes.  MBLX produces a family of biopolymers which occur naturally in living organisms and are chemically similar to polyesters. These are used in agriculture/horticulture, compost and organic waste diversion, marine/aquatic, sustainable packaging, and consumer goods applications.
Shares of MBLX have recently climbed over 32% in just one week, and nearly 56% over the past 30 days.
So what's driving the stock higher?
At the moment, there is little news out and this appears to be a technical breakout. 
This break higher could simply be purely technical, or more likely a short covering prior to earnings next month.  There's 16.6% of the float short at the moment, and shorts could be exiting prior to the March 11 date.
Until next time,
Brian Walker
Category: Hot Penny Stocks