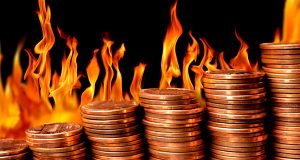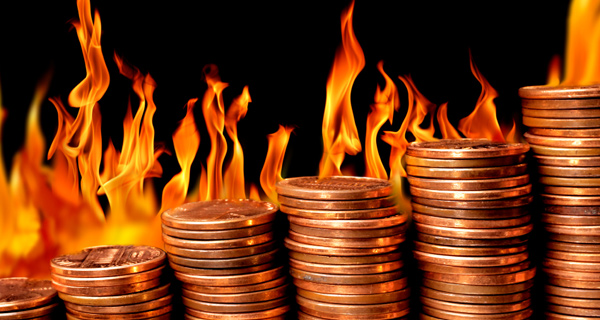 It's an exciting time for penny stocks, especially Revolution Lighting Technologies (RVLT), Anacor Pharmaceuticals (ANAC), and Himax Technologies (HIMX).  Let's take a closer look at these three hot penny stocks…
Revolution Lighting Technologies (RVLT)
RVLT shares are up 59% in the last week!
The company designs and manufactures light emitting diode (LED) replacement light bulbs as well as LED-based signage, channel letter, and contour lighting products.  Their products are used extensively in commercial, hospitality, institutional, retail, and sign markets.  RVLT sells its products under the Array Lighting and Lumificient brand names in the US, Canada, and internationally.
Here's why the stock's moving…
RVLT announced last week that a product from its newly acquired subsidiary, Seesmart, set a new industry standard for efficiency and light output for one of the industry's most popular tube lamps.  The 15-watt tube lamp presents a cost-effective, energy-saving lighting solution that delivers a rapid return on investment for customers.
What's more, the company's President and CFO, Charles J. Schafer, said RVLT is "pursuing several large exciting opportunities that [they] expect to book in the near term."  If RVLT succeeds in closing these deals, the company could grab a bigger share of the LED lighting market and significantly boost sales.
Anacor Pharmaceuticals (ANAC)
ANAC is an exciting biotech focused on developing novel, small-molecule therapeutics derived from its boron chemistry platform.  The company's leading product candidates include tavabarole, an antifungal treatment for onychomycosis (toenail fungal infection), and AN2728, an anti-inflammatory treatment for atopic dermatitis and psoriasis.
Over the past week, the shares surged 33%!
Here's why…
Anacor announced positive results from a phase 2 study of AN2728 in 86 adolescents with mild- to moderate-atopic dermatitis.  The results showed that lesions treated with AN2728 ointment twice daily for 28 days achieved a 71% improvement from baseline with 66% of lesions achieving total or partial clearance.
And the product was generally safe and well tolerated.
The terrific results have investors believing Anacor has a potential blockbuster product on its hands. 
After all, atopic dermatitis affects 40 million people across the seven major pharmaceutical markets.  And according to market research from companiesandmarkets.com, the global atopic dermatitis market is expected to grow from $666 million in 2010 to $1.3 billion in 2018.
What's more, Wedbush Securities reiterated its "Outperform" rating for ANAC based on the results and upped their price target from $10 to $20.
Himax Technologies (HIMX)
HIMX designs and manufactures semiconductors for flat panel displays.  Their products are used in desktop monitors, notebook computers, televisions, smartphones, tablets, digital cameras, portable gaming devices, and car navigation displays.
Shares of Himax have recently climbed 30%!
What's going on?
The shares are surging on news that Google (GOOG) will make its revolutionary new Google Glass product available by the holidays this year.
Google Glass is a pair of clear glasses that will feature a functioning camera, video, web browser, and more on a pair of micro-displays.  Wearable technology is considered by most experts to be the "next big thing" in technology.  And Google Glass is expected to be one of the front-running products in this new category.
Where does Himax fit in?
Recent speculation puts Himax as the primary provider of micro-displays for Google Glass.  If true, this would be a huge deal for the company.  The micro-display is the key component of Google Glass as it allows wearers to view the computer-generated data on the glasses' lenses.
While HIMX is currently trading at $5.38 per share, there's talk the stock could hit $10 or even $12 over the next 12 months.
Profitably Yours,
Robert Morris
Category: Hot Penny Stocks