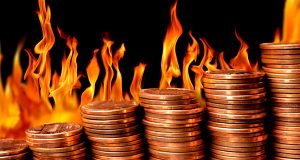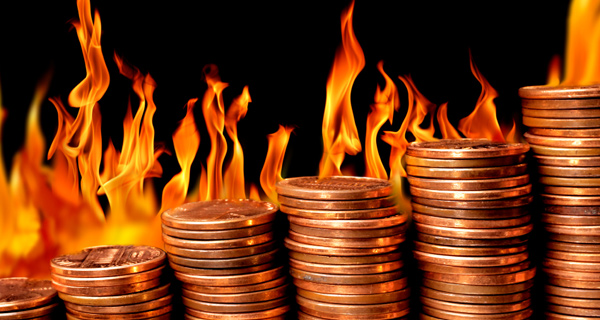 It's been an exciting week for penny stocks, especially for Pansoft (PSOF), Energy Conversion Devices (ENER), and Ku6 Media (KUTV).  Let's take a closer look at these three hot penny stocks…
Pansoft (PSOF)
Pansoft develops accounting and enterprise resource planning software for the oil and gas industry in China.  Their products and services include supply chain management software, database management, business data analysis, statements processing, data storage services, and more.
So what's the big news?
Chairman of the board, Hugh Wang, has offered to purchase all outstanding PSOF shares that aren't already owned for $3.76 a share.  The transaction will take the company private.
Here's the key… prior to the announcement, PSOF shares were trading right around $2.00… so this week's 55% jump is certainly justified.
In fact, the stock's only trading at $3.25 as of this writing, so it should climb another $0.50 if this transaction goes through.
Theoretically, the company could receive a better offer and cancel the current deal… but either way it's good for existing shareholders.
Energy Conversion Devices (ENER)
What a week for ENER!
The shares are up an eye-popping 220%!
ENER develops thin-film solar laminates that convert sunlight into renewable energy.  Basically, they make lightweight solar panels.  Their solar panels can be used on almost any type of roof and can even be integrated into building materials.
So what's the big news?
The company made an interest payment on their debt.
It may not sound like much, but it's actually a pretty big deal.  You see, ENER had previously deferred a semi-annual interest payment to a later date.  For all intents and purposes, they defaulted on their interest payment.
But just last week, ENER made that deferred payment.  And with the company appearing to be solvent, investors are coming back in droves.
Ku6 Media (KUTV)
Ku6 is an online video company in China.  The company's video portal offers news, reports, entertainment, and a platform for sharing user-generated content.  Basically, it's the YouTube equivalent for China.
Here's the thing…
Ku6 is about to be more than just a YouTube clone… they're going to be offering actual YouTube access on their website.  You see, previously there wasn't a reliable way to view YouTube videos in China.
Not only does this open up YouTube video to millions of Chinese viewers, it will also significantly increase the amount of users on Ku6's website.  And of course that could lead to significantly more revenue for the company.
No wonder KUTV shares are up.  In fact, the shares soared 140% in one day!  And they're up a whopping 192% over the past week.
 Yours in profit,
Gordon Lewis
Category: Chinese Penny Stocks, Hot Penny Stocks, Internet Stocks, Technology Stocks