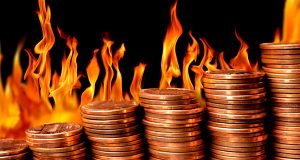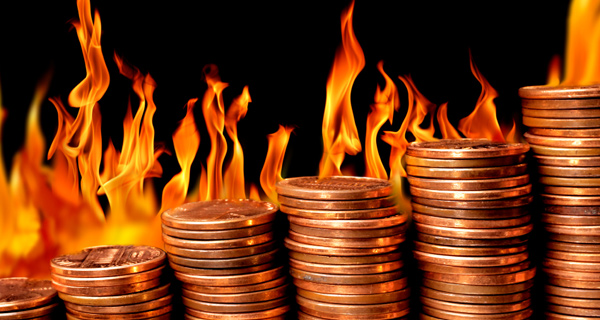 It's been an exciting week for penny stocks, especially for Network Engines (NEI), Mitek Systems (MITK), and L & L Energy (LLEN).  Let's take a closer look at these three hot penny stocks…
Network Engines (NEI)
NEI develops application platforms and appliance solutions on which software applications are applied for enterprise telephony and information technology networks.  The company's products are designed to deliver specific software application functionality, and enhance the integration, manageability, and security of that application.
For the week, NEI shares are up a whopping 81%.
So what's the big news?
The company is being acquired and taken private by Unicom Systems.
Unicom is paying $62 million for NEI in an all-cash deal.  That works out to $1.45 per share.  Of course, the buyout price is substantially above the price the shares were trading at prior to the announcement.
It also explains why the stock jumped so far so fast.  Keep in mind, NEI has time to find a better offer, but most likely, the price will be locked down until the deal goes through.
Mitek Systems (MITK)
Shares in MITK are up big this week.  The stock's up a stellar 53%.
Here's the deal…
MITK develops software solutions related to mobile imaging and intelligent recognition software.  The company's main product allows users to remotely deposit a check using their smartphone cameras.
It's not entirely clear why the stock jumped so much over the past week.  However, at least part of the reason is the appointment of a new senior vice president of sales and business development.
The reason investors may have looked at the news positively is because the new VP has experience in the mobile payments space.  And, he's a former IBM exec.
Judging by the big move in the stock, investors believe the new guy could help get MITK back on track.
L & L Energy (LLEN)
LLEN provides coal mining, clean coal washing, coal coking, and coal wholesale businesses in China.  The company offers thermal or steam coal and is also involved in producing metallurgical coke used in steel manufacturing.
What's going on with LLEN?
The company just purchased a 51% stake in a coal mine in southwestern China.
The mine, which is expected to start producing coal in the fall, will have an annual output rate of 300,000 tons.  And, production can be expanded by another 50%.
More importantly, this is the third coal mine purchase this year for LLEN.  Clearly, management is aggressively expanding their production capacity.
Investors seem to like the strategy… the stock's up a solid 40% for the week.
Yours in profit,
Gordon Lewis
Category: Hot Penny Stocks