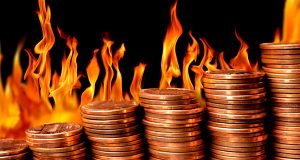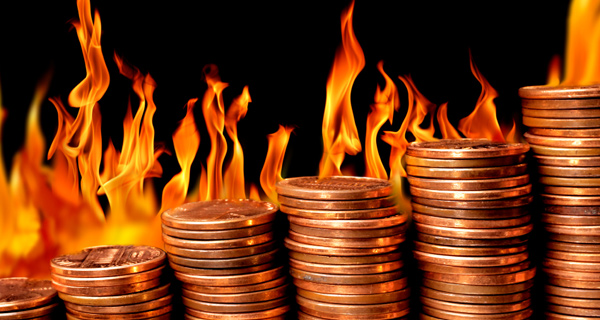 It's been an exciting week for penny stocks, especially for Kingold Jewelry (KGJI), SuperMedia (SPMD), and InfoSonics (IFON).  Let's take a closer look at these three hot penny stocks…
Kingold Jewelry (KGJI)
KGJI provides gold jewelry and ornaments in China.  The company offers a range of gold products including gold necklaces, rings, earrings, bracelets, pendants, and gold bars.
For the week, the shares are up an impressive 58%.
So what's going on?
Believe it or not, as of this writing, there was no news out driving the big gains.
Now, the company does report earnings today after close. So, this move could be traders betting Kingold's going to post positive results.  Or, it could be that some people know more than we do.
One thing's for sure, we'll find out very soon if the climb is worthy of the upcoming news.
SuperMedia (SPMD)
Shares in SPMD are up a solid 37% for the week.
Here's the deal…
SPMD is a yellow pages directory publisher in the US.  The company offers digital advertising solutions as well as print directories with paid advertising options.  The website Superpages.com is part of the company's portfolio of local media solutions and serves as a local search resource.
Just this week, the company announced strong first quarter results.  And, the news caused shares to jump.
You see, operating income margins improved significantly year over year.  Meanwhile, operating activities generated a robust $105 million in cash.  In other words, the company's generating positive cash flow while cutting costs.
That's always a great sign… and explains why investors are piling into the stock.
InfoSonics (IFON)
IFON produces wireless handsets and accessories in Latin America and the Asia Pacific region.  The company offers a line of entry-level, mid-tier, and high-end products under the verykool brand name.
So what's up with IFON?
Strong earnings sent the shares a whopping 81% higher so far this week.
You see, the company reported record sales of verykool products… their fourth consecutive quarter of record sales.  In fact, revenues jumped 30% year over year while gross margin doubled over the same period.
What's more, Infosonics turned a profit in quarter compared to a loss the year before.
Looks like IFON is clearly headed in the right direction.  This company might be worth adding to your watch list.
Editor's Note:  Tomorrow's the day I'm releasing my pick to subscribers in my flagship penny stock service Penny Stock All-Stars.  Don't miss out on your chance to grab shares in this top notch company with huge upside potential.  Click here for more information about this exciting service.
Yours in profit,
Gordon Lewis
Category: Hot Penny Stocks