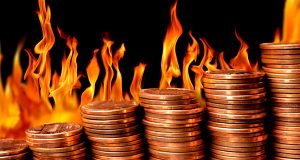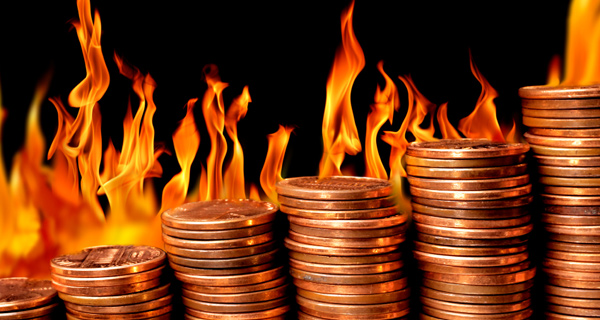 It's been an exciting week for penny stocks, especially for Jones Soda (JSDA), FSI International (FSII), and Ascent Solar Technologies (ASTI).  Let's take a closer look at these three hot penny stocks…
Jones Soda (JSDA)
JSDA produces beverage products primarily in North America.  The company's flagship product is Jones Soda, a popular carbonated soft drink.
JSDA shares are up an impressive 62% over the past week.
What's causing the big move higher?
The company just posted better than expected earnings.
JSDA quarterly revenues increased 7% year over year to $5.3 million.  Plus, net loss for the quarter came in at $459,000, or $0.01 per share, compared to a $1.8 million loss, or $0.06 per share, in the previous year.
That's quite the improvement, and explains why investors are piling into the shares.  It looks like JSDA is on the cusp of becoming profitable.
FSI International (FSII)
FSII shares are soaring higher this week, up a robust 52%.
FSI International develops equipment used in the fabrication of microelectronics.  The company primarily offers surface conditioning equipment that uses wet, cryogenic, and other chemistry techniques to clean, strip, or etch the surfaces of silicon wafers.
What's going on?
The company is getting acquired by Tokyo Electron.
Tokyo Electron is buying FSII for $252 million, or $6.20 a share.   With the shares trading around $4.00 prior to the announcement, it's no wonder the stock skyrocketed on the news.
Of course, there isn't likely to be any further fluctuation in FSII shares at this time.  However, it may be worth researching other small semiconductor companies as potential acquisition targets.
Ascent Solar Technologies (ASTI)
Big news from ASTI this week!
ASTI is a development stage company focusing on commercializing flexible photovoltaic modules using proprietary technology.  The company's proprietary manufacturing process deposits multiple layers of materials on a plastic substrate and laser patterns the layers to create interconnected PV cells.
For the week, ASTI shares are up a strong 42%.
Here's the deal…
The company announced they'll be producing a solar powered charger for Samsung's blockbuster Galaxy S III smartphone.
The Galaxy S III is expected to be an extremely popular alternative to the iPhone 4S.  By the way, ASTI already makes the same solar charger for the iPhone!  In other words, they're basically cornering the market in what could be a very popular item.
Ascent is definitely worth keeping an eye on.
***Editor's Note***  It's no secret that biotech stocks are hot right now!  And if you're looking for a small firm that has an interesting approach to treating cancer, take a look at Biotech Supertrader.  Those guys have had quite a bit of success over the years and they're releasing the name of this stock to their subscribers tomorrow.  Click here for details on their newsletter and to get the name of their most recent cancer play…
Yours in profit,
Gordon Lewis
Category: Hot Penny Stocks