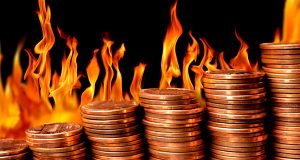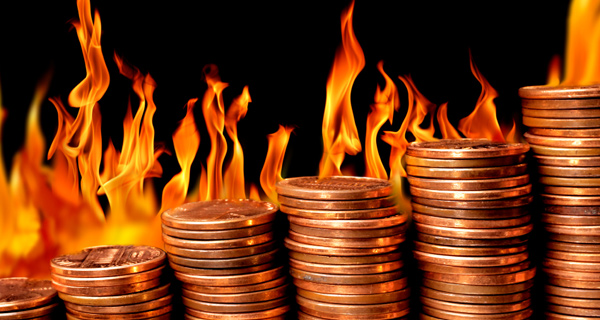 It's been an exciting week for penny stocks, especially for Brightpoint (CELL), Jamba (JMBA), and Nanosphere (NSPH).  Let's take a closer look at these three hot penny stocks…
Brightpoint (CELL)
CELL provides device lifecycle services to the wireless and high-tech industries.  The company offers services such as demand planning, procurement, inventory management, software loading, kitting, customized packaging, fulfillment, credit services, and more.
For the week, CELL shares are up an impressive 65%.
What's the big news?
The company is being purchased by technology distributor Ingram Micro.
Ingram's paying around $650 million for CELL, or roughly $9 a share.  That represents a 66% premium over the stock price prior to the announcement.  Of course, it perfectly explains the jump in the shares.
While this deal may be done, it's a good indication of what other deals may be in the pipeline.  PC companies may be looking to expand into the wireless market as competition intensifies from smarthphones and tablets.
Shares in JMBA are up a solid 37% over the past week.
JMBA owns and franchises Jamba Juice stores.  The company operates as a restaurant retailer of specialty beverages and food products, including smoothies, squeezed juices, hot teas, hot oatmeal, and other food and drink products.
Here's the deal…
JMBA has recently begun an aggressive marketing campaign.  They're partnering with sports stars such as tennis great Venus Williams to market the stores.  In fact, Venus is opening up her own store in Washington DC.
The new marketing strategy, along with aggressive store openings, is clearly having an impact on investors.  So far, they seem to fully support the company's efforts as the stock continues to climb.
Nanosphere (NSPH)
NSPH develops a molecular diagnostics platform that enables genomic and protein testing on a single platform.  The company's primary product is used for testing infectious disease assays, human and pharmacogenetic assays, and ultra-sensitive protein assays.
Over the past week, NSPH shares are up a robust 55%.  So why the big move?
The company's bloodstream infection test recently received approval from the FDA.
What's more, both Roth Capital and Jefferies have upgraded the stock due to the recent approval.  In fact, Roth just set a $4.50 price target.
With the stock trading around $3.20 as of this writing, there seems to be a lot of upside left.  No wonder investors are jumping at the chance to buy shares.
***Editor's Note***  Just as an FYI, I'm releasing a new penny stock in my Penny Stock All-Stars portfolio tomorrow.  This one's a tiny technical services company that should heat-up as the housing recovery rolls on.  Click here for access to the portfolio before I release the name of this stock.
Yours in profit,
Gordon Lewis
Category: Hot Penny Stocks