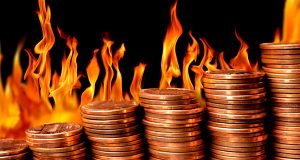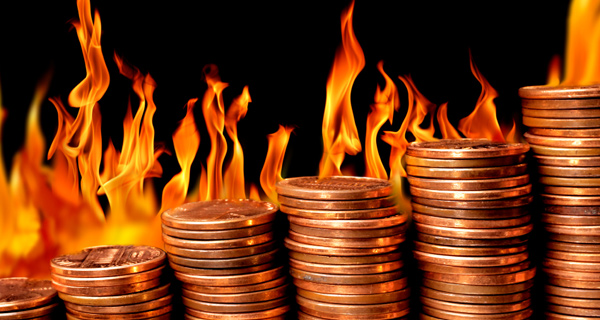 It's an exciting time for penny stocks, especially BioCryst Pharmaceuticals (BCRX), Comstock Holding Companies (CHCI), and Innovative Solutions & Support (ISSC).  Let's take a closer look at these three hot penny stocks…
BioCryst Pharmaceuticals (BCRX)
BCRX shares are up 43% in the last week!
This biotech develops novel drugs which block key enzymes involved in mechanisms that cause diseases.  Their product candidates include peramivir for seasonal flu, ulodesine for gout, and forodesine for cancer.  
Here's why the stock's moving…
Investors are piling into BCRX after reports of a possible new bird flu epidemic in China.  They're betting BioCryst's peramivir could be a potential treatment. 
You see, a strain of bird flu (H7N9) that has never been seen before in humans has sickened at least 24 people in eastern China.  And seven people infected with the strain have already died.
It's not clear yet that H7N9 spreads easily between people and will develop into a global pandemic.  And it's unknown right now whether peramivir is even effective against H7N9.
Nevertheless, BCRX is moving significantly higher on the news.
Comstock Holding Companies (CHCI)
CHCI is a real estate developer in the United States.  They build single-family homes, townhouses, mid-rise condominiums, apartments, and residential and commercial developments.  The company also provides real estate management services and general construction services to other property owners.
Over the past week, CHCI has surged 48%!
Here's why…
After a disappointing 2012, the company appears poised for a big turnaround in 2013.  Chairman and CEO Christopher Clemente, recently said that based upon the "early sales success at [their] recently opened new communities, 2013 is off to a great start, with unit sales and revenue in the first quarter of 2013 expected to approximate the revenue levels for all of 2012."
He went on to say, "we anticipate 2013 homebuilding revenue and home settlements to be exponentially higher than in 2012…"  And as a result, Comstock's management is "projecting a return to profitability for 2013."
Given recent evidence that the housing market has rebounded and will continue to improve, investors are snapping up shares of CHCI.
Innovative Solutions & Support (ISSC)
ISSC manufactures flight guidance and cockpit display systems for the commercial air transport, military, and business aviation markets.  Their products include flat panel display systems, flight information computers, engine and fuel instrumentation, class 3 e-charts, and RVSM solutions.
Shares of ISSC posted a gain of 42% last week!
What's going on?
The company won a huge new contract with a major US airline.  Last Wednesday, Delta Airlines placed an order for more than $60 million with ISSC.  The contract is for a complete systems integration, dual GPS navigation and cockpit avionics upgrade of Delta's MD88 and MD90 aircraft.
This one contract is worth nearly three times the company's total revenue generated during fiscal year 2012.  And the deal boosts ISSC's order backlog to almost $100 million.
It certainly looks like tiny ISSC is poised for a big year.  No wonder investors are piling into the stock.
Profitably Yours,
Robert Morris
Category: Hot Penny Stocks