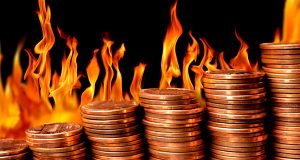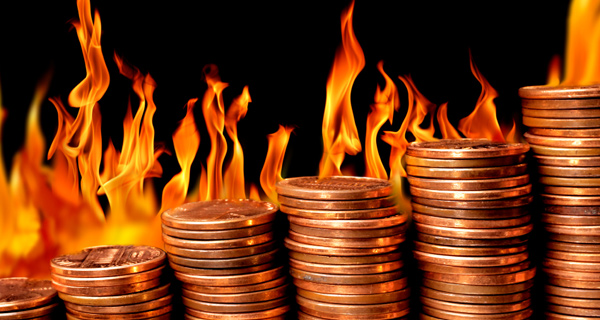 It's been an exciting week for penny stocks, especially for Alderon Iron Ore (AXX), Crossroads Systems (CRDS), and Furniture Brands (FBN).  Let's take a closer look at these three hot penny stocks…
Alderon Iron Ore (AXX)
AXX shares are up 34% over the last week.
Alderon Iron Ore's business is focused on acquiring, exploring, and developing mineral resource properties in Canada.  AXX holds a 100% interest in the Kami iron ore property located next to the mining towns of Wabush, Labrador City, and Fermont in Western Labrador, Canada.
Here's why the stock's moving…
AXX recently closed a $119.9 million contribution by Hebei Iron and Steel Group… which is China's largest steel producer.   
This move hands over 19.9% of AXX's outstanding shares, but gives the company a much needed cash infusion.
Crossroads Systems (CRDS)
Crossroads Systems provides data protection solutions and services.  The company's products include StrongBox, a network attached storage solution for long-term archive data.  CRDS also makes SPHiNX… a product providing data protection from the desktop to the data center.
In just the past week, shares are up over 33%.
Here's why…
Revenue for Q1 2013 increased 38% to $3.6 million from $2.6 million in the same quarter a year ago.
Shares look to have bottomed after a long descent to consolidate near $1.50.  With an increase in revenue and a positive forward P/E ratio, CRDS looks as if it may continue climbing.
Furniture Brands (FBN)
Furniture Brands designs, manufactures, and sells home furnishings. The company offers case goods such as bedroom, dining room, and living room wood furniture.  FBN also sells stationary upholstery products such as sofas, loveseats, sectionals, recliners, and chairs.
Shares of FBN have recently climbed over 48% in just one week…
So what's driving the stock higher?
The stock hit a multiple bottom earlier in March and seems to be on a technical rebound.
In reality, the company posted larger than expected losses, even though revenue rose by 3% in the past quarter.  Ultimately, this gain looks purely technical as there is no news out worthy of a move of this magnitude.
Until next time,
Brian Walker
Category: Hot Penny Stocks