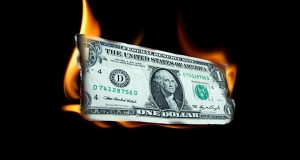 I was running through my screens the other day and I noticed something interesting….
EarthLink (ELNK) has had a big move in the last week or so… and it's clearly breaking out of its trading range.
Just look at the chart… the stock for the last few months hovered between $3.80 and $3.10…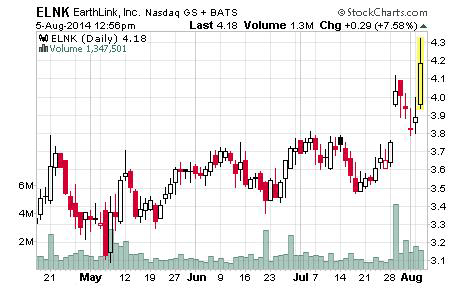 And now it's trading above $4.00, and was as high as $4.30.
So I wanted to dig a bit… What's going on here?
Well, on August 4th, the company announced their quarterly numbers.
And honestly, I don't see it…
When I look at their press release, I see a company who has:
Flat revenue
High expenses
Growing capital expenditures
And a HUGE net loss
Now, the company still has $98 million in cash on the books… but it's losing money.
Like I said, I don't see it… and don't get caught up in the market movement of this stock… How long until it falls back to earth?  My guess is not long.
You've been warned.
Category: Hot Penny Stocks