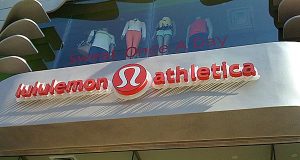 It's official… holiday shopping session is in full swing.  And the retailers are wasting no time at all this year.
I'm sure you've seen the witty TV commercials and no doubt your mailbox is overflowing with printed flyers.  Even worse, your email inbox is being bombarded with holiday shopping specials.  I know my inbox is cluttered with "pre-Black Friday" offers.
The bottom line… retailers want your hard earned dollar and they're not waiting around for Black Friday this year.
Some of the big box retailers, like Walmart, are coming up with even more creative ploys to get you spending.  As if "Black Friday" wasn't enough… we now have "Super Saturday".
And it's not just one or two retailers.  It appears this may be an industry-wide shift.  Kathy Grannis, a spokeswoman for the National Retail Federation, said, "It's just another way for retailers to excite customers to get into stores."
With all the excitement building around this year's holiday shopping season, you'd be wise to shop now for retail penny stocks.  So where can you find the next great company?
The best place to start is in the specialty retail sector…
You see, specialty retail companies often fly under investor's radar.  They're not the big box, huge mega-cap retailers the big institutions and funds often own.  They're also not the stocks you'll hear talked about regularly on CNBC or in other financial media.
No, these companies have chosen to specialize in a particular type of product… or sub-category of products.  And sometimes these small specialty retailers hit it big.
Probably the most recent specialty retail penny stock to reach investment stardom is Lululemon Athletica (LULU).  Ironically, LULU is now a CNBC staple stock…
Just think, in March of 2009, you could have picked up LULU shares for just $2.40 each.  Amazingly, the yoga and athletic specialty clothing maker now trades at $55 per share!
There's always a chance you'll find the "next best thing" in the realm of penny stocks.  As you know, penny stocks offer you the best chance for huge returns.  And any one of them can come out of the specialty retail group.
As the holiday shopping season gets cranking, now's the time to start scouring specialty retail stocks.  There are plenty of great companies out there waiting to make it big.
You never know, 2011 could be the retail season that launches the next Lululemon…
Until next time,
Brian Walker
Category: Retail Stocks