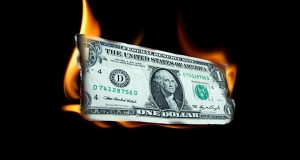 Welcome to today's Pump and Dump Alerts, where we will be exposing these two companies:  Greenway Design Group (GDGI) and Neologic Animation (NANI).
Here we identify a couple of the potentially "bogus" promotions going on in penny stocks today.
If you don't know how these schemes work, be sure to check out this free report that exposes the whole thing.
Without further ado, here are today's "disasters waiting to happen":
Greenway Design Group (GDGI)
Greenway Design Group designs, builds, and markets commercial and residential solutions for heating ventilation and air conditioning systems.  GDGI offers a Cool-n-Save residential pre-cool system, a self-contained retail pre-cool misting kit designed for residential AC.  The company does not file financial documents with the SEC.
This penny stock now trades near $0.07.
BlueWave Advisors was paid $25,000 by Odd Marketing, LLC to pump shares of GDGI.   
Neologic Animation (NANI)
Neologic Animation's primary focus is on the production of educational software for children.  NANI is working with after-school training centers who will license the right to use the website as part of their education programs.  The company was previously known as Narnia Corporation and focused on mineral exploration.
Currently, shares of this penny stock trade around $0.14.
Global Marketing Media LLC, owner of Penny Stock Club, was paid $60,000 to hype NANI.
A final word (and warning).
These are just a few of the potential "pump and dumps" we've seen lately.
Remember, there's a lot more of this going on than we can highlight here.
For more in-depth coverage of potential penny stock pump and dumps, be sure to sign up for our free newsletter, Penny Stock Research.
As you know, penny stocks are a great place to invest your money.  You just have to do your due diligence to stay away from all the schemes and scams out there these days!
Until next time,
Brian Walker
Category: Pump & Dump Alerts, Pump & Dump Daily