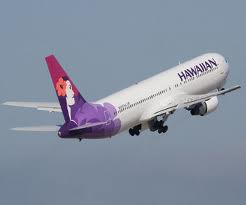 Big companies get most of the press… but it definitely doesn't mean they're the best investments.  Sometimes, it's the industry penny stocks that provide investors with the best opportunity for profits.
This is especially true in the airline industry.
First of all, regardless of size, airlines have a hard time earning consistent profits.  Any time the economy shows even a blip of a slowdown, people stop flying.  Not to mention, oil prices are a huge factor in an airline company's profitability.  And today's skyrocketing oil prices are surely painful for the industry.
The difficult environment for airlines is apparent when looking at industry powerhouse United Continental Holdings (UAL).
Most of us have flown on United or Continental before… and I'm sure you've seen their planes at the airport.  And with their popularity translating into $27 billion in revenues, you'd think the company would be a safe way to invest in the airline industry.
But that's not the case.
Dig a little deeper and you'll see… UAL has some pretty glaring flaws.
They may have $27 billion in revenue, but the company hasn't turned a profit in two straight quarters.  What's more, they have over $14 billion in debt.
But despite their struggles, the shares are trading at a P/E of over 50! Just for reference, the industry average P/E is right around 15.  Talk about overvalued!
So if big airline companies like UAL are out… what's the best way to invest in the airline industry?
Take a look at regional airlines.  You might be surprised by what you find.  Some of the small, regional airline companies have thrived, despite the poor economy.  And now they're ready to shine.
One small regional airline I love is Hawaiian Holdings (HA).
As you may have guessed, HA operates Hawaiian Airlines.  The company flies passengers and cargo between Hawaii and the US West Coast, Hawaii and the South Pacific/Asia, and between the Hawaiian Islands themselves.  In total, Hawaiian's fleet consists of roughly 30 aircraft.
Although HA is quite a bit smaller than UAL, they still pull in over $1 billion in revenue a year.  And, the rest of HA's financial story is even more impressive… and really distinguishes the company from the big players in the industry.
First and foremost, the company's turning a profit… particularly noteworthy since the first quarter is by far the worst quarter for the airline industry.  Even better, the company pulled off an amazing 300% year over year increase in profits.
And that's not all…
HA's balance sheet is a wonder to behold.  The company actually carries more cash than debt.  That's virtually unheard of among the major airline companies… who are all drowning in debt.
But here's the best part…
HA shares are trading at an absurdly low 2.6x earnings. I'm not even sure how it's possible for a profitable, well run company to be so cheap!
Think of it this way… if HA shares just trade up to the industry average P/E, you're looking at an eye-popping 477% increase!
Make no mistake, management is doing a great job with this company.  HA is healthy, nimble, and able to thrive in a tough market… and extremely undervalued.  What more could you want in an investment?
If you're looking to invest in an airline, stay away from behemoths like UAL.  Instead, look for smaller, profitable companies like HA.  This undervalued gem is poised for a big move higher.
Yours in profit,
Gordon Lewis
Category: Penny Stock Alerts, Penny Stocks to Buy