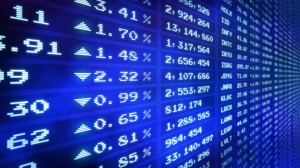 Lately, it's been a challenging environment for small cap stocks (which as you know includes penny stocks).  Investors are fearful of the negative impact of a handful of serious economic issues.  And they've been hesitant to stick around in the stock market… especially in small caps.
But all it means is there's a great opportunity brewing for savvy investors willing to take on a little bit of risk. 
You see, many penny stocks are trading at extremely reasonable valuations right now.  And it's a situation I don't expect to continue for long.
Here's the deal…
Investors are running scared from stocks because of a host of macroeconomic threats.
The primary concern right now is in Europe.  The threat of a Greek default has spread to countries such as Portugal and Italy.  Not to mention, several major European banks are on the hook for Greek debt.
And because of the global nature of the economy, serious problems with European banks could translate into significant issues with American institutions.  Needless to say, it's a situation investors hope to avoid.
And that's not all…
Things aren't all that rosy in the US either.
Unemployment doesn't seem to be improving.  And the housing market is still a train wreck.  Moreover, the government can't even figure out how to raise the debt ceiling!
So with all those negative factors, why should investors buy small cap stocks and especially penny stocks?
Believe it or not, there are several good reasons to buy these stocks right now.
To start with, the challenging US economy might actually be a blessing in disguise for stocks.  Why?  Because it could lead to QE3… and stock investors love quantitative easing.
If QE2 is any indication, we could see a sizeable inflow of cash into stocks if QE3 becomes a reality.
And get this… if QE3 doesn't happen, it probably means the economy is showing marked improvement.  Either way, it should be a win-win for stocks.
And then there's China…
The world's second biggest economy is having a major impact on stock prices.  If China's economy looks strong, money flows into US stocks and vice versa.  That's because China is a key driver of global demand.
Fortunately for the stock market, this week's report on China's economy paints a very optimistic picture.
The Asian powerhouse's economy is growing at 9.5% – above expectations.  What's more, it seems to show that China has engineered a soft landing for their inflation problem.
Finally, as I mentioned above, small cap stocks are very cheap right now.
Investors tend to exit smaller stocks first when they become risk adverse.  But it also means small caps can really pop when buyers return.
Here's the bottom line…
Risk averse investors have exited small cap stocks in droves recently.  But today's macroeconomic issues are giving way to tomorrow's more optimistic economic future.  More importantly, many penny stocks are priced at dirt cheap levels.  If you're an investor willing to take on a little risk, the payoff in these things could be huge.
Yours in profit,
Gordon Lewis
Category: Investing in Penny Stocks