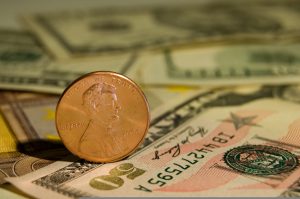 When you spend as much time researching the stock market as I do, you come to understand a handful of fundamental truths.  One truth is most investors fall into one of two camps… those investing for big gains and those investing for yield (dividends).
Funny as it may sound, you don't normally get a lot of crossover.
Investors looking for big gains tend to focus on penny stocks.  Where else are you going to scoop up shares on the cheap and watch the money roll in as the stock pops?
For these investors, it's all about the big score.
Then on the other side of the aisle, you have investors in love with the idea of dividends.  There's nothing quite like having an investment send you a check every quarter… or even every month.  Cold hard cash is always a good thing!
But, there's a problem with dividend stocks.
More often than not, they're big capitalization companies.  These stocks often trade in a tight range.  They go up or down a few pennies every day… but you rarely get a big jump in price.
You don't usually see a $50 stock double or triple in a week or two…
One investor I know says buying dividend stocks is like watching paint dry!
Now I like dividends just as much as the next guy… but I love penny stocks.  There's nothing like the rush of seeing a stock take off… and calculating your gains!
But just this last weekend I got to thinking… might there be a way to do both?  Could we find high quality small cap stocks paying dividends?
I took a look at my portfolio and one of my biggest winners this year is a penny stock paying a nice dividend.  Not only did I get cold hard cash every quarter, the company recently received a buyout offer.
The stock skyrocketed on the news and now my profits are up over 600%.
This just proves you can have your cake and eat it too!
I did a little digging.  And what I found was really interesting…
Jumping on my favorite online stock screening tool, I started looking for other opportunities.  I first kicked out any company with a stock price over 10 bucks.  Then I eliminated any company with a market cap over $2 billion.
Pretty simple…. right?
Then I made sure to throw out any mutual funds, ETFs, and foreign companies.  That left me with 1,546 companies to research.  Not to worry, I had a few more hurdles for the contestants.
I focused my research only on companies paying a dividend of more than 4%.
But that wasn't all… this is when I took my research to the next level.  I started eliminating companies with a negative P/E ratio.
Why do that?
This helped make sure the penny stocks I was going to research had positive earnings.  No sense wasting your time looking at companies not making money.
Believe it or not, when it was all said and done, there were 53 different companies passing my screen.  I'm using this list of companies as a jumping off point for even more research.  I have a feeling one or two of these stocks have the potential to deliver big stock gains along with a steady stream of fat dividends.
It just goes to prove you can get the best of both worlds… invest in high growth penny stocks and still collect a nice dividend payout.
Until next time,
Brian Walker
Category: Investing in Penny Stocks