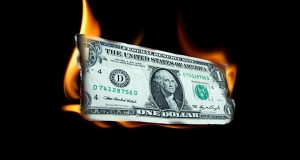 Welcome to today's Pump and Dump Alerts, where we will be exposing these three companies:  Cambrian Systems (CAMS), XYTOS (XYTS), and Atlas Technology Group (ATYG).
Here we identify a few of the "bogus" promotions that are going on in penny stocks today.
If you don't know how these scams work, be sure to check out this free report that exposes the whole thing.
Without further ado, here are today's "disasters waiting to happen":
Cambrian Systems (CAMS)
Cambrian Systems is an independent oil and gas company.  Their primary focus is on acquiring, developing, and participating in US crude oil and natural gas properties.  During the quarter ending October 31, 2011, CAMS had a loss of $96,790.
This penny stock is currently trading around $0.0008.
Hot OTC China was paid $20,000 to push CAMS.
XYTOS is a bio-medical tech company.  Their focus is research and development of next generation medicine in the areas of cancer, stem cell therapy, and tissue engineering.
The shares currently trade near $0.17.
Hot OTC China received $5,000 to advertise XYTS.
Atlas Technology Group (ATYG)
Atlas Technology Group is the parent company of Racing Limos America.  They franchise a mobile advertising business that uses race car themed stretch limousines with mobile advertising.
The shares currently trade around $0.0075.
Research Driven Investor LLC was paid $100,000 by Extreme Access Media Corp to hype ATYG.
A final word (and warning).
These are just a few of the current inglorious "pump and dumps".
Remember, there's a lot more of this going on than we can highlight here.
For more in-depth coverage of penny stock pump and dumps, be sure to sign up for our free newsletter, Penny Stock Research.
As you know, penny stocks are a great place to invest your money.  You just have to do your due diligence to stay away from all the scams out there these days!
Until next time,
Brian Walker
Category: Pump & Dump Alerts, Pump & Dump Daily