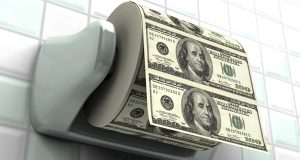 This week we're exposing these three popular Pump & Dumps:  Cambrian Systems (CAMS), Empire Post Media (EMPM), and Strategic Mining (SMNG).
That said, welcome to Pump and Dump Friday, where every week we highlight a few of the "bogus" promotions that are going on in penny stocks.
If you don't know how these scams work, be sure to check out this free report that exposes the whole thing.
Without further ado, here are this week's disasters waiting to happen:
Cambrian Systems (CAMS)
Yesterday this company had some great news… They signed a "Letter of Intent to acquire 84 acre lease in the Green County, Kentucky."
It sounds like great news, so of course, the pumpers were all over it.
OTC Penny Picks fired up the hype by saying… "CAMS is up 45% on huge volume"
They got a whopping $10,000 just to say that!
Here we go again…
Some people just like to beat a dead horse.  Why might the stock be up?  Could it be from the news… or maybe from the pumpers sending out email after email?
Or just maybe this is an honest to goodness real company… nah, let's not start drinking the Kool-aid just yet.
Let's take a closer look at this stock…
I found the press release about the land acquisition on Yahoo Finance.  That's good.  What's bad is the lack of details.  So the company's acquiring land.  How much are they paying?  How is the deal structured?  What's the financing look like?
I'd read the actual Letter of Intent, but since the company doesn't file documents with the SEC, it's a little hard to do any research.
What I did find online was their quarterly report from June 30, 2011.
It didn't help.  I noticed right off the bat, the format was all wrong.  Let me give you an example.  As a first year accounting student, professors drill into your head the balance sheet is a snapshot in time.
The balance sheet shows what the numbers look like on a very specific day.
So that's why I was confused when their balance sheet was labeled "for the period of January 1, 2011 to June 30, 2011".  That's not just wrong, it's factually inaccurate.  Remember people, this is what first year accounting students study.  When a company's CFO makes a simple mistake like that, it doesn't instill confidence.
The other thing bothering me…
The numbers are uglier than a pig in mud.
As of June 30, the company had no cash… so how are they buying this land?  They have no revenue (miss labeled as income on their financial statements), no operating expenses, and no net income!
Something doesn't add up… and that's why you should stay away.
Empire Post Media (EMPM)
The last time I wrote about this company the inevitable happened… The stock spiked on the pump and dump promotions.  Then predictably, the shares fell off the cliff after the pumpers walked away.
If you listened to my advice, you saved yourself thousands of dollars and a lot of heartache.
But the pumpers didn't go too far.
Stock Professor just got paid $35,000 for promoting EMPM.
What's their hype?
The stock is finally showing strength and new news!
The big news… wait for it… wait for it… they delivered a new pilot for a reality television series.  Oh, let's rejoice… just what we need, another reality TV series.
So what's the stock done?
Nothing.
According to the data I could get my hands on, the stock is flat.  The shares have traded a whopping 6,700 times.  At $0.19 cents a share, that's a huge money trade of $1,273.  That's just sad…
Shocking analysis guys.  For $35 grand, you'd think they'd get a little more bang for their buck…
Stay away!
Strategic Mining (SMNG)
Strategic Mining (SMNG) is the stock.
Epic Stock Picks is the pumper.
And $10,000 is what they got paid to send out an email about the company.
Their reason to buy… the stock is down from recent highs.  I don't know about you, but that's a squishy reason to buy a stock.  Given that logic, you should have been buying stocks during 2007 and 2008… and if you did, you'd be bankrupt!
Anyway, I took a look at the company.  Believe it or not, they actually have documents on file with the SEC!
Unfortunately, the company looks as strong as a 110 pound weakling.
They have a whopping $248 in cash… and over $475,381 in liabilities.  That doesn't look good.  They also show no revenue… EVER, and they have expenses of between $130,000 and $160,000 a quarter!
Better yet, they have a going concern statement from their auditors.  You know what that means!  Their own accountants don't think they have enough cash to operate for the next year.
Scary stuff, and enough of a reason to stay away.
A final word (and warning).
So that takes care of a few of this week's inglorious "pump and dumps".
Remember, there's a lot more of this going on each week than we highlight here.  Here are some others we saw this week:
SkyPower Solutions (SPOW) pumpers paid $5,000 to tout this one.
MC Endeavors (MSMY) pumpers received $500 for the hype.
Medical Care Technologies (MDCE) pumpers got $500 for mentioning this company.
Passionate Pet (PPET) pumpers pocketed $5,000 for touting the stock.
Takedown Entertainment (TKDN) pumpers grabbed $120,000 for their promotions of this stock.
WrapMail (WRAP) pumpers dumped $5,000 into their wallet for a mention of this company.
As you know, penny stocks are a great place to invest your money.  You just have to do your due diligence to stay away from all the scams out there these days!
Until next time,
Brian Walker
Category: Pump & Dump Alerts