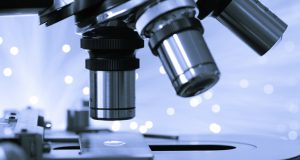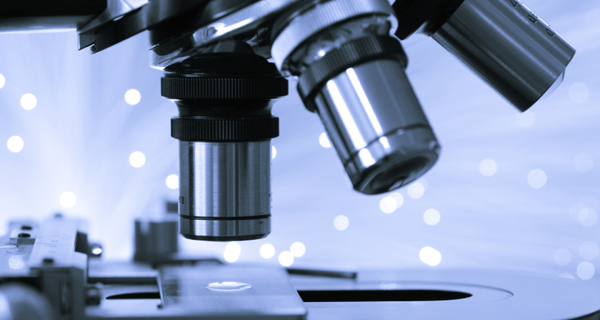 Valuations this cheap haven't been available in biotech since 2011, and buying any of these four stocks right now could be one of your best investing decisions of 2016. Don't miss out on the chance to buy these undervalued biotechs that already have commercialized products for what is almost a 50% discount.
It has been a miserable six months for investors in biotech stocks, and the sector is in its deepest bear market since the end of the financial crisis. At one point during the middle of February, the main biotech indices were down more than 40% from their recent highs in July. I think this sell-off is starting to ebb and the sector posted some smart gains over the past week or so.
Large cap biotech stocks like AbbVie (NASDAQ: $ABBV) and Gilead Sciences (NASDAQ: $GILD) are selling at their lowest valuations since 2011. Marketwatch reported last week that the sell-off in small biotech stocks has been so deep that some 50 to 70 small cap biotech stocks are selling for at or under the net cash they have on their books. When sentiment improves on biotech as a whole, an explosive rally in these smaller cap names could well be in the cards when looking at historical trends from other bear market bottoms in this sector.
I personally prefer to invest in what I like to call "two-fers" in the small biotech space. These are companies that not only have intriguing pipelines they are developing but also have valuable technology platforms they have used to produce these multiple "shots on goal" that are currently progressing through their developmental pipelines. This makes these companies more attractive to larger players both for significant developmental collaboration deals as well as possible buyouts. Here are four of these two-fers in my portfolio that look enticing after the recent deep pullback in the biotech sector.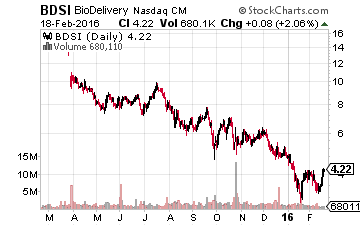 Let's start with BioDelivery Sciences (NASDAQ: $BDSI). Its stock has dropped from some $15.00 a share nine months ago to a current level of around $4.00 a share. The company has three commercialized products in the pain management space. The most exciting is called BELBUCA which was just approved in 2015 and is just beginning to hit the market.
The drug was co-developed with larger drugmaker Endo International (NASDAQ: $ENDP). The FDA approval triggered a $50 million milestone payment to BioDelivery from Endo. The company will also receive royalties in the mid to high teens depending on net sales. BioDelivery could also receive up to four sales milestones totaling $55 million from Endo as well. Stern Agee has commented that peak sales could hit $500 million annually. That would be a big revenue stream for a company with just over a $200 million market capitalization and net cash on the balance sheet.
Given the cheap valuation, potential sales milestones, and royalty payments, Endo would be a logical acquirer of BioDelivery. Even with a substantial premium, a purchase would be accretive. BioDelivery also has the technology to take an existing drug and put in on a thin film that melts in the mouth. This platform created the three approved products the company has on the market and also streamlines the approval process. Its technology is valuable in itself outside of its already approved products and pipeline. The median price target on BDSI by the eight analysts that cover the company is $11.50 a share, huge upside potential from its current levels after the bear market has left its mark on the sector.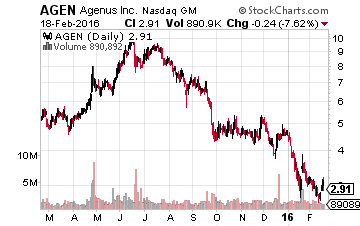 Some other "quick hitters" that easily fall into this category.Agenus (NASDAQ: $AGEN), a small cap biotech concern that was selling north of $10.00 a share before the big downturn in biotech in July. Now going for around $3.00 a share. Agenus has a market capitalization of under $300 million and is flush with cash after selling royalties for its vaccine adjuvant stream for north of $100 million late in 2015. The company also has over a half dozen drug candidates in mid-stage development.
This small biotech entity also has significant collaboration deals in place with the likes ofMerck (NYSE: $MRK) and Incyte (NASDAQ: $INCY) using its Checkpoint Inhibitor platform.The four analysts that follow the company have price targets ranging from $8.00 a share to $17.00 a share on AGEN. The median price target is almost four times the current price level of Agenus.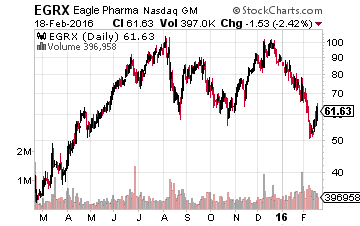 Next up is Eagle Pharmaceuticals (NASDAQ: $EGRX) after it has fallen some 40% from 52-week highs. The company has several products coming to market this year that should more than triple revenues to more than $250 million in FY2016. Earnings should improve approximately ten-fold this year from just over 60 cents a share in FY2015 to more than $6.00 a share in FY2016. The stock sells for 10 times forward earnings, and the firm has huge collaboration deal with drug giant Teva Pharmaceuticals (NASDAQ: $TEVA) which in has licensed BENDAKA from Eagle. This compound is a more efficient form of Teva's Treanda which does almost a $1 billion a year in sales for Teva and is coming off patent. The stock goes for just over $60.00 a share. The fours analysts that cover the company say it is worth north of $110.00 a share.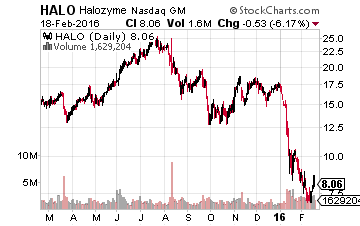 Finally, we have Halozyme Therapeutics (NASDAQ: $HALO) that went for north or $25.00 a share last summer and now goes for just above $8.00 a share. The company has several collaboration deals with major industry hitters like Roche to develop more efficient versions of drugs that are coming off patent using Halozyme's Enhanze® enzyme platform. The median price target by seven analysts that cover this firm with a deep and evolving pipeline is $22.00 a share, more than 150% above current levels.
When sentiment turns more positive on the small biotech sector, which it inevitably will, these "two-fers" are poised to shoot much higher.
What we are seeing right now is nothing new. Bear markets happen, and the reality is great companies get sold-off just as hard as all the others. My over two decades of experience successfully investing in this high risk/high reward sector has taught me what to look for, how to find, and when to buy those companies that can return life-changing sums of money to investors.
The four stocks that I detailed today have great potential, but there is one such opportunity right now that I cannot be more excited about and that I would like to share with you. It could be my most lucrative investment yet, and there is still time for you to join me. This company is revolutionizing how heart disease is treated and cured throughout the world, and in a few years could be flush with $10 BILLION a year in sales from this just approved drug.
An opportunity like this does not come around often, and all the signs are pointing to this being the kind of investment that could change your life. This isn't some high-risk small cap investment either. This company has flourished throughout bear markets, recessions, and more for the last thirty years and is just now tapping into a goldmine that will propel its stock to new highs.
I invite you to click the link below to learn more about this once-in-a-lifetime investment opportunity.
Click here to learn more about this $10 BILLION opportunity. 
Positions: Long AGEN, BDSI, EGRX, and HALO
Category: Biotech Stocks