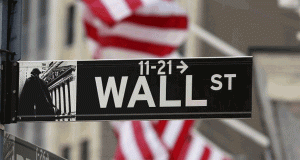 The excitement building for this week turned out to be much ado about nothing, but I don't think investors are complaining.
Earlier in the week, I wrote about how major events this week could spark significant market movement.  Keep in mind, we had two extremely important global situations playing out.
On one hand, the Greek elections were taking place over the weekend.  The result could decide whether Greece remains part of the Euro.
On the other hand, on the domestic front, we had the most important FOMC meeting of the year.  Was the Fed going to inject more stimulus?
Turns out, as of this writing, it's been a pretty tame week compared to what we've been seeing lately.  And more importantly, the bulls appear to be in charge for the moment.
Here's the deal…
To start with, the result of the Greek elections was to basically keep the status quo in place.  Of course, it doesn't solve Greece's problems by a long shot.  However, it does preclude the country from an immediate exit from the Euro.
And a little stability is what the markets sorely needed after an extremely volatile May and start to June.
The situation in Greece will continue to make headlines.  However, for the time being the markets should be placated.  Now the focus turns to Spain (which is where it should be).
Let's shift our focus to the home front.  What happened with the Fed?
Keep in mind, while there were several possible scenarios, there were only a few realistic choices.  Basically, the Fed could continue Operation Twist, implement QE3, or do nothing.
For stock investors, the best case was QE3 and the worse case was do nothing.  The most likely result was a continuation of Operation Twist.
And that's exactly what happened.
The Fed will continue its Operation Twist program through the end of 2012. They'll do it by replacing short-term bonds in their portfolio with long-term debt to the tune of $267 billion.
The goal is to keep long-rates low so important consumer rates stay affordable.  In other words, mortgage rates should remain at historically low levels at least through the end of the year.
While investors didn't go crazy over the status quo, it certainly didn't hurt either.  The markets managed to rally off the lows of the day.  And, we're positioned for another positive week in the major indices.
Given the volatility we've had in recent weeks, I'm not going to complain about up weeks, no matter how small.  Better yet, as global risk fades, we're likely to see penny stocks and small caps go on a tear.  All I can say is… the sooner the better.
Yours in profit,
Gordon Lewis
Category: Breaking News