Simple Money Man
Hi there! A bit about me; well, I'm in my 30's and have a steady job in Accounting & Auditing. I've been in the Finance & Accounting profession for almost 15 years and have held positions with a CPA firm performing audits of Federal agency programs, a Finance Services Fortune 500 company based in Baltimore, MD, a Federal agency in Washington DC, and currently am working for the State of Maryland. I have a CPA license and a CIA certification that I earned many years ago (full disclosure: may not remember some of the stuff I learned….c'mon it was years ago and like a gazillion topics).
What you will get out of this blog: You'll (hopefully want to) read about simple concepts, simple stories simple language and simple examples all related to money and personal finance cause I'm a simple man. You may also notice a touch of humor in my writing too (hopefully that doesn't get annoying cause it's just how I roll).
What you may not get: sophisticated writing, complete sentences, corecet spelling (I do know how to spell correct though), and a bunch of stats, figures, and references to things (sometimes you may get a bit of that stuff).
Simple Money Man's Latest Posts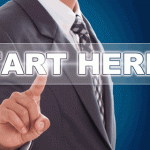 Ever heard of the saying, the more we're different, the more we're the same. This applies to our personal finance situation too. All of us want to feel financially secure. If we have kids, all of us want to provide for our kids. All of us are willing to take a certain amount of risk, […]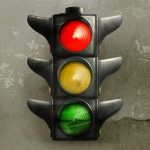 We've all heard the timeless advice from Mr. Warren Buffet, buy low and sell high. But do we really follow it much? It's definitely easier said than done. Have we trained ourselves to think and act like Mr. Buffet? When the market is dropping, we may feel like selling our investments thinking to ourselves, hey […]