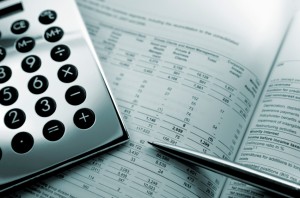 Have you ever baked a cake?  I'm sure you have.  You go step by step, first adding flour, then sugar, then eggs and other ingredients.  It's a process… and you follow a recipe.
If you start doing things out of order, you risk messing up the cake… and that's never good.
When you research penny stocks, you need to follow a recipe too.
You need to have a process in place.  It's a way to organize your thoughts and make sure you don't miss any important research steps.
When I research penny stocks, I have a process that I go through.
It helps me keep my mind straight about making a big investment.  If you mess up the steps in making a cake, you get a bad cake.  If you mess up on your investments, it could cost you years of retirement!
Trust me, you don't want to forget something simple and have it cost you thousands of dollars.
If you don't have a process, I recommend you get one quick.
For me, the first two steps are the most important.  First, I like to get a general idea about the company… you know, what products they sell and what industry they're in.
This might seem simple, but it can be important.
For example, right now gold and gold-related companies are hot.  It's easy to see why.  Gold prices crossed over $1,800 an ounce last week – a record high.
Book stores, on the other hand, are a not so hot industry.
Borders is in bankruptcy and shutting down left, right, and center… Barnes & Noble (BKS) probably isn't too far behind.  Amazon (AMZN), and other online book retailers, are eating everybody's lunch!
So of course you want to focus on the stronger industry.
The second step is simple as well, but very telling.  I like to check out a company's P/E ratio.
What's a P/E ratio and why look at it first?
Great questions… I'm glad you asked.
The P/E ratio is a simple way of measuring the value of a company to their earnings.  The P/E ratio is calculated by taking the current stock price and dividing it by the company's annual earnings per share – "EPS".
You end up with a number that can tell you a whole lot.
Just as a starting point, the average P/E ratio for the S&P 500 is right around 15x.  So when you're researching your next penny stock, you know right away if it's undervalued or overvalued compared to the rest of the market.
I've seen stocks with P/E ratios around 2 or 3!
When you find companies this undervalued, you need to pay particular attention.  Sometimes it's a great company that the market isn't paying attention to.  Other times it means there's something wrong with the business.
I like to look for quickly growing companies with low P/E ratios.
Sometimes a company has a really high P/E ratio.  I remember during the dot com bubble, some companies had P/E ratios over 100!  It was ridiculous.
Really high P/E ratios means a company might be really overvalued.  Or the company might justify the premium price.  Again, it's something you need to look at very closely.
Now what do you do if the company doesn't have a P/E ratio?
You tread very, very carefully!
When a company doesn't have a P/E ratio, it means they don't have any earnings.  And that's a big red flag for me.
Sometimes it's OK to have no P/E ratio.  For example, most biotech companies don't have earnings… you're buying them for other reasons.  Sometimes there's an accounting issue that hides a company's true earnings… those types of things you need to dig into.
But, most of the time a company doesn't have a P/E ratio because they're losing money.  And that's never a good thing.
Just remember to always look at the P/E ratio.  It's a powerful tool to use when analyzing a company.
Until next time,
Brian Walker
Category: Investing in Penny Stocks, Penny Stock Tips