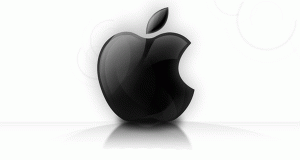 By now, most of you have probably heard about Apple's (AAPL) unbelievable earnings news.  When the largest public company in the world absolutely blows away expectations… well, people tend to notice.
Let's recap some of Apple's amazing numbers…
The tech giant's sales came in at over $46 billion for the past quarter.  Analysts expected $39 billion.  Meanwhile, net income skyrocketed to over $13 billion, or $13.87 per share… a massive increase over analysts' expectations of $10.14 per share.
Moreover, Apple's earnings more than doubled from the same quarter last year. 
But as impressive as those numbers are, check this out…
According to the Wall Street Journal, Apple's quarterly revenue is more than the GDP of 105 countries.  And get this… their profits are more than Google's (GOOG) revenue for the most recent quarter.
What's more, the company's $415 billion market cap is roughly the same as two Wal-Marts (WMT) or five Amazons (AMZN).  That's just crazy.
And don't forget about AAPL's cash hoard.  Their mountain of cash is closing in on $100 billion.  That makes it higher than the market caps of all but 52 publicly traded companies… in the entire world.
So what do these incredible stats have to do with penny stocks?
Quite a bit actually.  As a matter of fact, it's a great sign for penny stock investors.
First off, Apple's eye-popping results show consumers are spending money on technology.  And this evidence of strong demand is lifting technology stocks across the board.
It's especially positive for companies producing trendy, innovative products.  It's quite obvious that a sluggish economy isn't impacting consumer demand for fancy gadgets!
Did I mention Apple sold 37 million iPhones and 15 million iPads last quarter?
And that's not all…
Several smaller tech companies are directly impacted by the astronomical demand for iPhones and iPads.
Apple used 97 different companies as suppliers in 2011.  That includes vendors for everything from semiconductors to displays.  Plus, there are the companies making accessories, such as carrying cases and power supplies.
Finally, there's the software side.  Dozens of public companies are designing apps specifically for Apple products.  These range from games to stock trading programs, and everything in between.
Bottom line…
Apple's success is leading to a boost for tech stocks in general.  And, numerous businesses – including several penny stock companies – are directly impacted by AAPL's popular products.
Yours in profit,
Gordon Lewis
Category: Breaking News, Investing in Penny Stocks, Technology Stocks