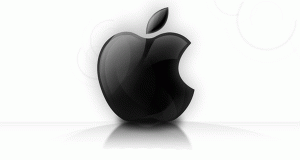 I came across some data last week that was too incredible not to write about.  You may or may not be surprised, but it's about the unbelievable value of Apple (AAPL).
What does Apple have to do with penny stocks?  More than you may realize.  I'll get back to that in a minute.
First, let's talk about this amazing news…
Website, Cult of Mac, is reporting that after AAPL's big week, the company is now worth more than the entire US retail sector.
Let me repeat that.
When this news came out, Apple's market cap was $542 billion.  That's more than the entire market cap of the US retail sector, as defined by the S&P 500.
To me, that's almost unfathomable.  Either AAPL is way overpriced or retail stocks are seriously undervalued.
Of course, we focus on penny stocks here, so I'm not going to spend too much time analyzing the value of the largest company in the world.  On the other hand, there are many penny stocks in the retail sector.  And, they're definitely worth our attention.
Let me just say this about Apple's value…
On one hand, the stock's only trading at 12x projected earnings.  That's lower than the industry average P/E of 15.5x.  Plus, the company's sitting on $30 billion in cash.
On the other hand, Apple's fortune is essentially based on the success of two products, the iPhone and iPad.  Should two products drive a single company to be worth more than the entire sector it's a part of?
There's no obvious answer… just something to think about if you own or are interested in purchasing AAPL shares.  Personally, I think the stock is overvalued, but not ridiculously so.
Now, back to retail stocks…
Despite the crazy rise of AAPL, the retail sector has actually outperformed the broad market over the past year.  Retail stocks beat the S&P 500 over that time by more than 5%.
However, retail penny stocks haven't performed nearly as well as their large cap brethren.  Nearly all penny stocks – including retailers – suffered during the second half of 2011 as investors were in "risk off" mode.
But 2012 is a different story… and penny stocks are once again on the rise.  And that means retail penny stocks should also be in for a robust 2012.
Here's the bottom line…
Apple may or may not be overvalued, but retail stocks certainly look to be in good position for the remainder of 2012.  More importantly, penny stock retailers could be in great shape for a big year.
Yours in profit,
Gordon Lewis
Category: Investing in Penny Stocks, Retail Stocks