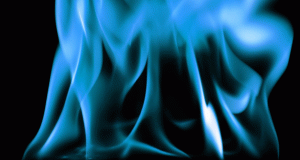 For months now, the price of oil consistently is trading over $100 a barrel… and prices only look to get more expensive as time marches on and supplies dwindle.
With this "dirty" energy supply sustaining a high price, consumers will be looking for cheaper, cleaner energy alternatives.  As a result, many investors are seeking to capitalize by investing in companies providing alternative energy sources…
Surprisingly, many of these industries are dirt cheap.  Just look at natural gas… it's trading at a ten-year low.  In its wake, many natural gas producers are seeing their stocks trading at absurdly low valuations.
And natural gas isn't the only industry…
Solar energy companies have seen their stock prices plummet over the past year as well… many trading 70% or more below their 52-week highs.
With alternative energy stocks so suppressed right now, a number of analysts are seeing these companies as a "buy" right now.
Right on cue, the pump and dump crowd is setting up to take advantage of the play on alternative energy sources.
It seems the latest pump and dump is being run on SEFE (SEFE)…
The shameless penny stock touting service, Penny Stock Wizard, has dedicated a large chunk of their website giving you a "free report" hyping up SEFE.  They're even calling this stock, "the next Apple"…
I'll dig into this "free report" more in Friday's Pump And Dump Alert. 
The bottom line here… SEFE is still just a developmental stage company with no revenue and mounting losses.  But apparently they've been granted four US patents to suck static electricity out of the air and turn it into usable energy.
Now before you get excited, there are a number of obstacles a company like this has to overcome before bringing a product to market, or more importantly… turning a profit!
Yet the stock is trading at an absurd $1.24 right now, and they don't even sell anything yet!
So why's the stock up?
The pumping of course!  Penny Stock Wizard cashed in for a whopping $2,274,560 to pump shares of SEFE.  It goes without saying, you shouldn't trust a word of what they're spewing… they've been paid over $2 million for it!
Again, they've gone so far as to rip off a real free report (I'll talk about that Friday…) and substituted SEFE's ticker symbol to make it look legit.
The biggest joke… the pumper is giving SEFE an absurd $6.06 price target…
They have this "Stock Digest" website putting out a different report, giving SEFE that ridiculous price target.  And that's after they compare SEFE to Microsoft (MSFT), and Amazon (AMZN).
This report is the funniest thing I've read in a long time…
But to the average investor, they may believe what they're reading is the truth.  Well, it's really not even close.  Make sure to catch this Friday's write up on SEFE for more details.
Now, if you want a real alternative energy stock, take a look at Gastar Exploration (GST).
I wrote a recommendation for this inexpensive natural gas company back in January.  The stock is trading below book value right now… which means you can buy the stock for less than the company is worth if sold off in pieces.
And a heads up comparison isn't even close…
With GST, you get revenues, earnings, and product.  With SEFE, you get a pipe dream.  The scary part… GST is trading for $2.86 at the same time SEFE is jacked up at $1.24 – and they couldn't be further apart in real value!
Once again, alternative energy companies this cheap look like screaming deals.  Just be cautious about what you're buying, and always, always, always… do your homework!
Until next time,
Brian Walker
Category: Energy Stocks, Natural Gas Stocks, Pump & Dump Alerts, Solar Stocks