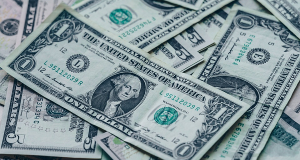 As a long term investor, you need to own every piece of the investment puzzle to be fully diversified. And while investors tilt their asset allocations more towards safer, large cap stocks, there is the need for small cap stocks as well. And part of the small cap stock sector is micro cap stocks.
Typically, micro cap stocks are publicly traded companies with a market capitalization of $50 million to $300 million. In many cases, pink sheet or penny stocks qualify as micro cap stocks. However, I will not be discussing penny stocks in this post.
Instead I will focus on micro cap stocks that have a real shot at becoming something big as opposed to a fly by night operation.
With that said, let's take a look at some micro cap stocks!
3 Micro Cap Stocks Worth Looking Into
#1. Full House Resorts (NYSE: FLL)
Full House Resorts is a gambling company that has casinos in 4 states: Colorado, Mississippi, Indiana and Nevada. What sets them apart from the other casinos is that each casino operates independently from the others.
In other words, they are designed and have themes based on the location they are in. You won't visit the casino in Indiana and experience the same thing in the one in Colorado. They are completely different.
The company has been increasing revenues for the past 3 years and there is no signs of it slowing down. In fact, when the company reported earnings in August, revenues were up another 16%.
#2. Heat Biologics (NASDAQ: HTBX)
Heat Biologics is a biopharmaceutical company that focuses its efforts on the oncology field. And they are working on an interesting treatment system for treating cancer.
They created Immune Pan-Antigen Cytotoxic Therapy, or "ImPACT", which transforms cancer cells into a protein called gp96. This protein is naturally occurring in the environment.
The way this helps with cancer treatment is that when this protein is found in our bodies, it acts as an alert system for our immune system.
While the stock is trading at less than $1 per share, it does have a bright future. I can see some of the larger players in this field taking notice and potentially buying out this company to bring in their revolutionary cancer fighting technology in house.
#3. Genius Brands International (NASDAQ: GNUS)
Every parent wants the best for their child and wants them to succeed in life. This is where Genius Brands comes into play. They are a content and brand management company that provides enriching entertainment from toddler aged children up to teenagers.
The company has teamed up with Walt Disney and Sony to offer top line products. They even have products selling in Toys R Us stores as well.
The downside of Genius Brands has been with earnings per share. While the company is growing revenues, including up 11% at last report, they have been bleeding when it comes to earning per share.
The good news is that while earnings per share came in at a loss of $0.22, they did beat estimates by $0.05. This doesn't mean the company is out of the woods completely, but they are at least showing signs of turning the corner.
Alternative Micro Cap Investing
The major downside to investing in micro cap stocks is the risk they pose. In many cases, these small companies are relying on one product or service that will make or break them. And while things might be going well, any change in the market or their particular industry, and the whole company can come crashing down.
So why invest in these stocks? Remember, risk and return are related and you can make good money with micro cap stocks.
The question then becomes, how can you reduce your risk while still gaining exposure to these stocks? Enter exchange traded funds. The iShares Micro Cap Fund (NYSE: IWC) is a great way to get into this segment.
You will get instant diversification and not be at as great of a risk if one company hits hard times or goes under.
Final Thoughts
Investing in micro cap stocks is a great way to boost your bottom line. However there are real risks you need to consider. You should never invest all of your money in one or two of these stocks. The majority of your money should be allocated to other, more stable areas of the market.
For most investors, the best way to invest in micro caps is through an ETF or mutual fund so that you can limit potential risk.
But if you want to invest in one company in particular, make sure you are comfortable with losing your money, as that is a real possibility.
Note: This article originally appeared at Modest Money. The author of this article is Jon Dulin. Jon writes for Money Smart Guides, a personal finance blog that helps readers get out of debt and start investing for their future.
This author has no positions in any stock mentioned and does not plan to open any positions in any stocks mentioned for at least 72 hours after publication of this article.
Category: Penny Stocks to Watch