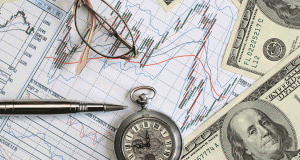 You told us you'd like more…
More dividend stock deals where you can pick up shares trading below $10.
These are like Penny Stocks paying dividends!
So here you go.  An interesting mutual fund, a REIT (Real Estate Investment Trust) for contrarians, and an obscure little IT company that's been around since LBJ was in the White House.
Each one trades for less than $10 and pays a nice dividend.
Gabelli Equity Trust Inc. (GAB)
Mario Gabelli has some pretty deep pockets.
Deep enough to pay a former partner who sued him for a $100 million settlement back in 2006.
Not exactly chump change.  But the lawsuit didn't do much to drive away other investors from the company.  In fact, Bill Gates owns a chunk of GAMCO Investors (GBL), the firm that manages and markets the Gabelli funds.
The Gabelli fund that's caught our attention is Equity Trust.  It focuses on long-term growth and aims to pay a quarterly dividend.
Top 5 holdings:
Four of these top five holdings pay dividends.  And the one that doesn't, DirecTV, is the big gainer in this group, up more than 20% YTD because of the merger talk with AT&T.
And if you're a value investor…
You'll love the fact The Gabelli Equity Trust fund has a sizable stake in Berkshire Hathaway (BRKA, BRKB), never a dividend stock, but always a smart holding to balance dividend income with conservative capital appreciation.
Dividend Yield:  8.12%
Annual Payout:  .60
Payout Ratio:  NM
Alpine Global Premier Properties (AWP)
What do you see when you look at REITs?
Steep prices.  Overall, REITs are trading at a 17% premium to their net asset value.  And they've been on a tear, outperforming the broader market.
But even Saks 5th Avenue and Neiman Marcus have bargain racks.  So we went rummaging through the REIT racks and turned up Alpine Global Premier Properties.
AWP actually trades at a discount, about 10% below its net asset value.
Its share price performance hasn't even been half as strong as its peers.
What's the problem with Alpine, and why isn't it doing better? 
It could be that the fund will invest up to 35% of its assets in real estate in developing countries.  With all the global unrest, this could be putting the brakes on its share price.
After all, when your holdings include commercial property in places like Mozambique, you're not the kind of REIT that owns prestige office space on Wilshire Boulevard or Park Avenue.
But while the capital appreciation is dismal, the dividend story is bright.  The yield is up over 8%.
And with a bit of an uptick in the share price, Alpine Global Premier Properties is the kind of an investment that can reward investors two different ways.
Dividend Yield:  8.05%
Annual Payout:  .60
Payout Ratio:  NA
CSP Inc. (CSPI)
You probably know that tech companies aren't the best place to go looking for dividends.
They're usually young, plowing most of their profits back into research, development, and growth.
But there's a little-known IT company in Billerica, Massachusetts that's been around for 36 years.
And it pays a 5% dividend.
What's going on at CSP? 
The company is just plain hard to figure out.  It's never been able to turn itself into a household name, even with techies.
It's in the business of selling systems integration services and "dense cluster computing systems".
And CSP has never been able to put enough money in the bank to keep its cash position from going through some scary quarter-to-quarter swings.
Revenue is slipping.  So is the stock price.
But there are two reasons why we think this 5% dividend isn't going to vanish anytime soon.
First, the company's margins are growing.
That's because the company is shifting into more IT managed services business that lets it grow profitability on each deal.
Next… it should be able to boost the royalty income from Lockheed Marietta, payments for aircraft computer systems it's built.
Dividend Yield:  5.88%
Annual Payout:  .44
Payout Ratio:  NM
We'll keep an eye out for you, and we'll keep you posted.
Category: Penny Stocks to Buy