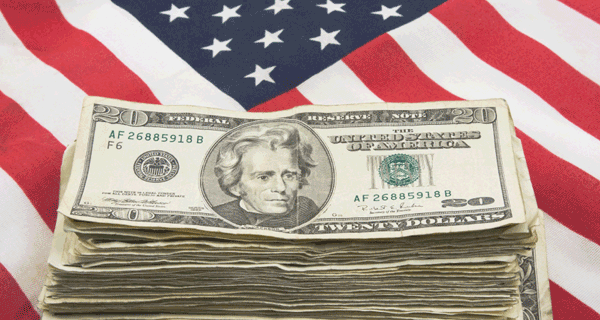 Joining together with four other finance and Wall Street experts at a paid conference in Las Vegas, Tim Plaehn shares the ten stocks that will perform best no matter who wins the election in November.
At the Las Vegas MoneyShow, I was part of a lunch panel to discuss the topic of "The Best Stocks to Buy NOW Regardless of Who Wins the Election." The focus was on dividend paying stocks that fit the theme of the discussion. I was one of six panel members which included a few quite famous names from Wall Street and the financial news outlets.
The discussion kicked off with an overall economic forecast from each of the panel members. It was an even split between those predicting an accelerating economy and those who think economic growth will remain slow or even drop into a recession. The consensus became an absence of consensus. I think the fact that six experts were that split on the future path of the economy shows the high level of uncertainty being generated by current government and Federal Reserve policies.
I focus on individual stock analysis, and I start with a base philosophy that you have to own shares to earn dividends and to make money in the stock market. Trying to time the market tends to cause the majority of investors to miss the big upward moves and to actually sell when prices are down. My approach is to own a diversified portfolio of quality, dividend-paying stocks and to add shares to boost my dividend income stream when share prices drop. What I found to be of more interest while participating on the panel were the stock picks from each expert. Here is a stock or two from each panel member and the stock recommendations I discussed.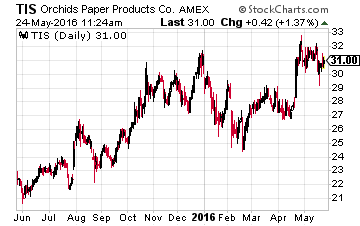 John Dobosz, Deputy Editor, Forbes Media:
John's most interesting stock was Orchids Paper Products Company (NYSE:TIS). This small-cap company is in the recession proof business of manufacturing consumer tissue products such as paper towels, bathroom tissue, and paper napkins. The stock currently yields 4.7%.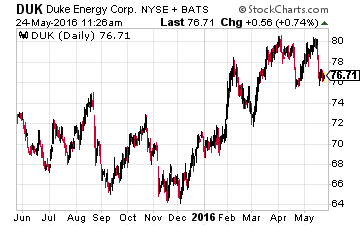 Mike Larson, Editor, Weiss Research, Inc.
Mike was the most vocal that the economy is headed for a recession. His stocks picks were consumer staples like Duke Energy (NYSE:DUK), yielding 4.3% and Kimberly Clark Corp (NYSE:KMB), with a 2.9% yield.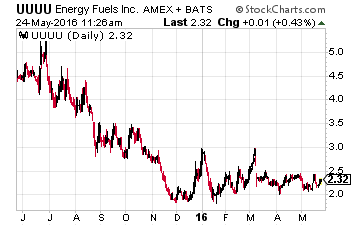 Brien Lundin, Jefferson Financial, Inc.
Brien was the gold and commodities guy on the panel. He recommended Caterpillar Inc. (NYSE:CAT), yield 4.4% as a supplier to mining companies. An interesting micro-cap pick was Energy Fuels Inc. Ordinary Shares (Canada) (NYSE:UUUU), a uranium mining company.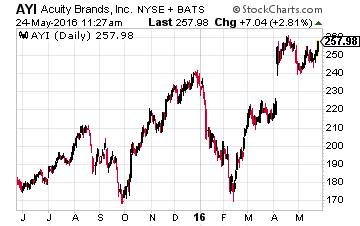 Louis Navellier, Editor, Blue Chip Growth, Quantum Growth, Global Growth and Emerging Growth
Louis is a growth focused researcher, and I most liked his pick of Acuity Brands, Inc. (NYSE:AYI). This company provides lighting solutions with a focus on the growing market for LED lighting.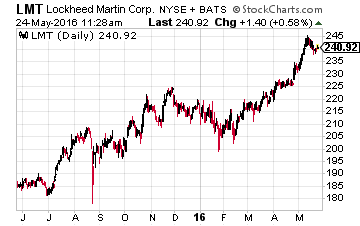 Mark Skousen, Editor,Forecasts & Strategies, Fast Money Alert, and High-Income Alert
I really enjoyed sitting next to Mark and bought a copy (signed) of his book on the spot. He discussed one stock pick that should do well, no matter which party wins office this fall. That stock is Lockheed Martin Corporation (NYSE:LMT) which yields 2.8%.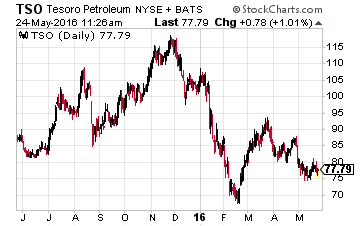 Me, Tim Plaehn, editor, Automatic Income Machine, The Dividend Hunter, and 30 Day Dividends
Here are three of my stock recommendations that were selected to do well through the political season: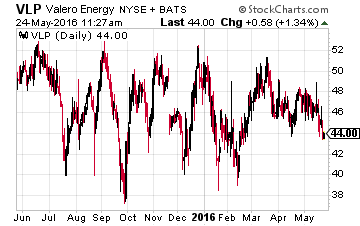 Tesoro Corporation (NYSE:TSO) has 60% of its refining capacity in California. That state has high barriers to entry and thus high profit margins for fuel refiners.
Valero Energy Partners LP (NYSE:VLP), one of the new breed of locked-in high dividend growth MLPs. This stock will provide 25% annual dividend growth no matter what happens in the economy or politics.
Main Street Capital Corporation (NYSE:MAIN): The best in class business development company (BDC). The only duplicate stock on the panel, also recommended by Mark Skousen.
Finding stable companies that regularly increase their dividends is the strategy that I use myself to produce superior results, no matter if the market moves up or down in the shorter term. The combination of a high yield and regular dividend growth is what has given me the most consistent gains out of any strategy that I have tried over my decades-long investing career.
And, there are currently over twenty of these stocks to choose from in my Monthly Paycheck Dividend Calendar, an income system used by thousands of dividend investors enjoying a steady stream of cash.
The Monthly Dividend Paycheck Calendar is set up to make sure you receive a minimum of 5 paychecks per month and in some months 8, 9, even 12 paychecks per month from stable, reliable stocks with high yields.
Category: Breaking News