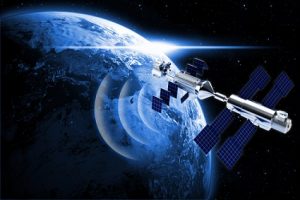 When the concept of satellite radio came about, many people scoffed at the idea. Why pay for something you get 100% for free? I was one of these people. Why would I spend my money on a subscription to SiriusXM (NASDAQ: SIRI)?
Well, one day I decided to take the plunge, just to see what it was all about. The result was bittersweet. I was happy with the large variety of programming, and commercial free music. I was saddened that it took me so long to buy in.
After all, I spent 4 good years driving across the state to go to college and those drives were annoying when it came to constantly needing to find new FM radio stations to listen to.
But now I am a SiriusXM diehard. However, when I say this stock is one to hold long term, it is not because I am a fan of the service. It is because of everything the company has going for it.
Let's take a look at all this in greater detail.
The History Of SiriusXM
In the beginning, there were two satellite radio companies, XM and Sirius. XM was the larger of the two, and while that company had a great head start, Sirius had the greater minds in terms of management.
The people running Sirius were looking long term and knew that to not only survive but also thrive, they needed the names and content to get people to pay for a subscription. So they started acquiring them.
They partnered with well known DJ's for their music channels. They brought in top talk show talent, like Howard Stern, Covino and Rich, Martha Stewart and others.
This led to them slowly closing the gap between the companies and eventually agreeing to buy out XM radio to become SiriusXM.
During this time, the stock price was in a tailspin, mainly due to short sellers not believing in the company. At one point, the stock was trading at just $0.05 a share. Now it is over $6 and doesn't get the short seller interest like it once did. Thanks to Tesla for this!
How SiriusXM Continues To Innovate
Over the years, SiriusXM doesn't disappoint when it comes to offering more for its listeners. Whether it is more channels, more content, or listener specials, like listener only concerts, they keep their fans loyal.
The biggest stumbling block the company overcame was its mobile app. For years, it was cast aside and not a generator of much interest from users or the company. But this has changed.
Now the company embraces the app. Not only are there app-only channels, but you can download your favorite shows to listen on your terms.
And the company is addressing another issue that it hasn't had much success with in the past either, which is gaining traction in the mobile segment. For years, SiriusXM has been adding subscriptions to cars at an incredible rate.
But not so much with mobile only users. By agreeing to buy Pandora, they are addressing this. They now have a large mobile audience they can tap into and offer great content and perks to.
They also have access to the user listening data that Pandora collects. This information will be a windfall in developing the best content and business strategies in the coming years.
SiriusXM Financials
We have to talk financials too. Around the collapse of the housing market, SiriusXM had a good deal of debt that was coming due, without much hope of making payments.
But boy have things changed. SiriusXM has turned into a cash flow machine. For the current year, the company will deliver $1.5 billion in free cash flow this year alone.
As long as the company can continue to keep generating this level of free cash flow, there is no stopping them.
Final Thoughts
SiriusXM is a powerful company that has a monopoly on the market. While there are other streaming services out there, none offer what this company does. And none are eager to start paying for big name content like SiriusXM does.
As a result, this stock has legs to grow. The stock price won't double overnight, but I expect a steady increase as the years go by.
If you are a long term investor, this would be a great stock to buy and hold and enjoy the growth it offers.
Note: The author of this article is Jon Dulin. Jon writes for Money Smart Guides, a personal finance blog that helps readers get out of debt and start investing for their future. He has been investing since he was 16 and has learned a lot through the years. This author does not have any shares in the companies named in this post and does not plan to own any within 72 hours of this post. This article originally appeared at Modest Money.
Category: Cheap Stocks