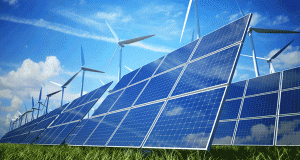 Stocks have done something of a nosedive in recent weeks.  We've seen high profile companies like JP Morgan Chase (JPM) take it on the chin.  And of course, the Facebook (FB) IPO has been a disaster.
Between the European debt crisis, the JPM trading debacle, and FB's huge disappointment, there have been plenty of negative headlines to go around.
Here's the thing…
Because of all the attention grabbing headlines, investors may not realize how badly the energy sector has been performing. 
More importantly, several energy stocks are trading for huge bargains right now.   And, savvy investors should jump on the opportunity to get in at these levels.
So why is energy getting hammered?
From a macro perspective, concerns over the sluggish global economy are probably the biggest reason energy stocks have dipped.  Of course, Europe's crisis isn't helping matters.
However, the individual energy markets have their own fundamental reasons for moving lower.
As of this writing, crude oil had breached the $90 a barrel level for the first time since October of 2011.  Now, it looks like it will close above $90, but it's an important technical move nonetheless.
Basically, oil inventories are rising each and every week.  The excess supply, along with slower demand, is the main catalyst behind the recent downturn in price.
Renewable energy hasn't fared much better.
In fact, the solar industry has gotten crushed this year.  There are a number of reasons behind solar's decline, but one of the big ones is the potential loss of government subsidies.
As governments across the world cut costs, spending on renewable energy is falling by the wayside.
On the opposite end of the spectrum, the coal industry has also been hit hard in recent months.  In a nutshell, with natural gas prices so low, energy companies are switching to the cleaner, cheaper fuel.
Speaking of natural gas…
It's the one energy commodity actually doing well this month.  It shouldn't come as surprise… natural gas was so ridiculously oversold, it had no choice but to recover.
So how can you profit off the selloff in energy stocks?
The question isn't how to profit, but where to start.  You see, there are so many opportunities to grab good, cheap energy stocks it's hard to know where to begin.
Energy – in all its forms – isn't going away.  Moreover, buyers won't stay away from the amazing deals in the sector for long.
Of course, I believe penny stock energy companies are the way to go.  Several oil and gas exploration companies are trading at dirt cheap levels.  As such, don't be afraid to grab your favorite energy stocks right away.
Yours in profit,
Gordon Lewis
Category: Energy Stocks