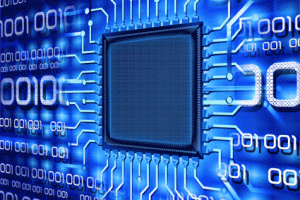 Technology has brought plenty of revolutionary changes to how we see entertainment and communication. Think about Bluetooth, Wi-Fi, and Blu-ray. All of these technologies have become household names after providing solutions to key problems with entertainment in communication. That's exactly what Summit Semiconductor, Inc. (NASDAQ: WISA) aims to do with WiSA, and in my opinion, they're well on their way to doing just that.
WISA Is Focused On Solving Challenges with Immersive Sound
Summit Semiconductor is a company that sells semiconductor chips, modules, and licensable IP in the home theater space. In particular, the company focuses on the immersive sound experience. The problem that Summit Semiconductor aims to solve is how to simplify home theater setup for the video consumer and gamer. Wired surround sound is difficult. Wireless surround sound is easy.
From a historical basis, the home theater market has been a relatively small one. WISA believes that this is due to the inherent difficulties and high costs associated with quality home theater setups.
Common Problems in the Home Theater Space
When it comes to the home theater market, there are a few big issues that have held the industry's growth back:
Cost – One of the biggest issues facing the home theater space is the cost of installation. At the end of the day, a fully immersive sound system with quality sound and without latency can cost thousands of dollars to wire and install properly.
Setup Difficulty – If you've ever had an immersive sound system, you likely know that setting these types of systems up, including connecting and running speaker wires, is a serious task. In fact, many that set up home theater systems ultimately decide to allow a professional to install the system due to the difficulty involved.
Latency – Bluetooth has become a go-to option for personal audio in single-speaker situations, but Bluetooth has significant shortcomings. Unfortunately, speakers using Bluetooth happen to be riddled with latency issues: the delay between seeing the video and hearing the audio. So, combining Bluetooth audio with a video leads to a poor user experience.
Limited Output – Finally, Wi-Fi has broken into the home theater market, but even this technology has its limitations. Wi-Fi can only produce three channels of sound. These channels usually are two rear speakers and a sub-woofer with a wired soundbar. However, when watching action driven content, the fully immersive sound experience requires far more channels. In fact, 6 or 8 channels are required to create the desired experience. These channels include left front, center, right front, left surround, right surround, left rear, right rear, subwoofer and even elevation channels in some more advanced systems. Without these channels, the immersive feeling of being in the action is missing but with them you are right in the middle of the action: i.e. you can see the NFL game or feel like you are in the stadium.
How Summit Semiconductor Plans To Solve These Issues
Summit Semiconductor is working to solve these issues by providing a fully immersive sound experience with none of the issues mentioned above. Here's how the company is doing so:
WiSA Association – Summit Semiconductor is a founding member of the Wireless Speaker and Audio Association (WiSA Association). WiSA was created to develop and manage an interoperability compliance program for speaker brands and manufacturers of CE devices. Like the Wi-Fi logo we see on laptops, televisions and more, products that bear the WiSA logo provide consumers with confidence that they will work flawlessly together within their home entertainment ecosystem.
Summit Wireless – With WiSA in place to control the standard that builds an ecosystem around its technology, Summit Semiconductor has produced several products under its subsidiary Summit Wireless. Summit Wireless manufactures and sells wireless modules and a USB transmitter (under partnership with LG Innotek) that make WiSA compliant, fully immersive sound systems possible. Summit Wireless also sells multiple development kits designed to help developers improve their products through WiSA compliance.
Summit Wireless products are already featured in a variety of home entertainment products, including the Bang and Olufsen TVs and speakers, Axiim's Q wireless home entertainment system as well as various products from brands like Enclave, and Klipsch.
Breaking The Cost Barrier – WiSA compatible systems can come in various shapes, sizes and prices. While the market is currently saturated with either low end products at low end prices or high end products at exorbitant prices, WiSA capabilities through Summit technology means that high quality surround sound can be created by manufacturers at a fraction of the cost. For example, Enclave Audio's system sell for less than $999.
8 Channel Wireless Output – Adding channels to wireless home theater systems has proven to be a challenging concept. However, Summit has done just that. Instead of dealing with wires or a limited 3-channel Wi-Fi system, WiSA compatibility means full, 8-channel surround sound capabilities; creating the home theater experience that consumers have been waiting for.
Catching the Attention of Thought Leaders
Summit Semiconductor has created game changing products that are catching the attention of thought leaders in the home entertainment and audio space. In fact, Audioholics recently reviewed the Enclave CineHome HD home entertainment system, giving it a 4.5 out of 5 stars. This is important because the Enclave CineHome HD system is a WiSA compatible system that takes advantage of Summit Semiconductor components.
Perhaps the most important factor in the review for Summit investors had to do with system set up. In the video, the reviewer gives the system to his wife who has no experience setting up home entertainment systems. In about a half hour, the system was set up with no wires and providing an immersive experience, outlining just how easy WiSA compatible devices make the process of setting up and enjoying quality home theater sound.
Who Really Cares About Audio?
Audio is an incredibly important factor when it comes to any home entertainment system. In fact, George Lucas, the creator of Star Wars, was once quoted stating:
Sound is 50% of the movie going experience, and I've always believed audiences are moved and excited by what they hear in my movies at least as much as by what they see.
The truth of the matter is that the audience here is massive. Anyone that has an interest in action video content like esports/gaming, movies/television shows, concerts or professional sports from the comfort of their home is a potential customer for WiSA ready devices. Gaming is also a massive industry with a wide audience. Just about every member of the gaming community would likely find use for WiSA-ready products. In fact, 84% of consumers admit to a desire for better sound in their home entertainment ecosystem, opening the door to a massive audience for Summit.
The Bottom Line
The bottom line here is that Summit Semiconductor is providing investors with an early entrance opportunity to get involved with what could become a cornerstone brand in the home entertainment industry. The company has seen 30% growth since November when Xbox and Harman International Industries got involved, and more and more big brands are seeing opportunity in WiSA capabilities. At the end of the day, we're seeing a revolutionary change, much like what we saw in the early days of Wi-Fi and Bluetooth, and Summit Semiconductor is at the helm of that revolution. As a result, in our opinion, the stock represents what could become an overwhelmingly successful investment.
Note: This article was contributed to Modest Money by Josh Rodriguez. Joshua is the owner and founder of CNA Finance. He is also a partner at Modest Money. His analysis has been featured on Investing.com, Yahoo! Finance, Google Finance, Google News, and many others. This article was originally featured on CNA Finance.
Category: Cheap Stocks