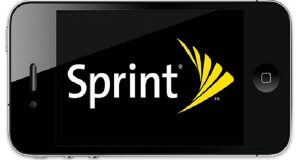 By now, you've probably heard.  The iPhone is coming to Sprint (S).
Over the years, Sprint has steadily fallen behind huge rivals Verizon (VZ) and AT&T (T).  They're currently the third largest US wireless carrier… but a distant third to the two industry powerhouses.
Much of Sprint's downfall can be pinned on their disastrous merger with Nextel in 2005.  But the company's inability to offer the iPhone has proved to be a serious competitive disadvantage.
So it shouldn't come as much of a surprise… Sprint hasn't been profitable since 2007.  The wild popularity of the iPhone has led to more and more customer churn.  Many of Sprint's customers simply couldn't resist the allure of owning Apple's (AAPL) groundbreaking device.
Clearly, it's time for a change.
Well, change is finally coming – in the form of the Sprint iPhone… including the brand new iPhone 4S. 
But it won't come cheap.  Or perhaps it would be more accurate to say, it's going to be exceptionally expensive.
Let's put it this way, Sprint is likely betting the future of the entire company on the adoption of the iPhone.
So why the huge gamble?
Because frankly, they have no choice.  This is Sprint's last chance to regain their status as an industry leader.   And more importantly, this gamble is going to pay off.
Sprint's CEO Dan Hesse has said the lack of an iPhone offering "is the No. 1 reason customers leave or switch".  And he believes the company can't compete without it.
So Hesse and Sprint are shelling out big bucks to offer the iPhone.  And to put it mildly, they're not being shy about it.
Here's the deal…
Sprint will purchase 30.5 million iPhones over the next four years at a staggering cost of $20 billion.  That works out to over $650 per iPhone. 
To be fair, Sprint will likely sell the phones for $200, so a decent chunk of the cost will be recouped with every sale. Still, it's a hefty price to pay.  And Hesse doesn't expect the deal to make money until 2014.
Fortunately, Sprint investors have plenty to be optimistic about.
Computerworld's Matt Hamblen notes Sprint has 16 million subscribers not yet on smartphones.  Surveys show 12.5% of these customers are waiting for the right smartphone to come out, in most cases, the iPhone.
That works out to roughly two million existing subscribers waiting to upgrade to the iPhone.  Sounds like a pretty good way to kick off iPhone sales!
What's more, a Wall Street Journal poll shows 20% of respondents would switch to Sprint if the iPhone was available… and a whopping 44% will stay with Sprint because of it.  Make no mistake, these are very encouraging numbers.
Finally, Sprint has a couple of important advantages over the competition.
For one, they're the only major US company offering unlimited data service. Both Verizon and AT&T cap their data plans.
Moreover, Sprint's a top-ranked wireless carrier in terms of customer service.  In an industry with such a high churn rate, good customer service can be vital.
Here's the bottom line…
Sprint already has the pieces in place to regain their former glory… they've just been missing a truly compelling lure.  But now, they have it in the iPhone.  And it should hook many new (and existing) customers. 
As a matter of fact, I've already overheard several people talking about switching to Sprint.  And if that's going on here, what do you think is going on everywhere else?  Most importantly, at $2.86 per share, there's little risk to adding the shares to your portfolio.  And with the upside potential, that's a gamble I'm willing to make.
Yours in profit,
Gordon Lewis
Category: Penny Stocks to Watch, Technology Stocks