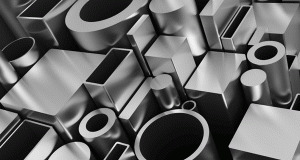 It's official, earnings season is here… and the first round of second quarter results were just posted.  The main event on Monday was clearly Alcoa (AA).
The festivities kicked off with the aluminum industry giant delivering their results after yesterday's closing bell.  You can be sure most analysts and talking heads weren't expecting Alcoa to beat revenue and earnings forecasts.
But that's exactly what happened…
For the second quarter of 2012, analysts were expecting AA to show a profit of $0.05 per share on revenue of $5.81 billion.  However, Alcoa came in with a profit of $0.06 on $5.96 billion.  Not mind blowing, but that's still a beat.
Clearly, it's a positive sign when the first Dow component reporting earnings beats market expectations.  Particularly in this economic environment, any sized beat, big or small, should be viewed as a win.
Even more important than their earnings, Alcoa has the ability to give investors an in-depth look into the global economic picture.
Unlike economists and analysts who are speculating, AA provides real-time data on the fundamentals of the aluminum industry.   And given the pervasive nature of aluminum in today's economy, I'd say it's a strong overall economic gauge.
In his post earnings interview with CNBC, Alcoa's CEO Klaus Kleinfeld offered up some of his insight…
First off, Mr. Kleinfeld said aluminum demand has grown by 7% in 2012.  Most notably, Alcoa's CEO pointed out that "physical demand is growing."   Not surprising, much of the demand is coming from the automobile and aerospace industries.
Given the big push for lighter weight vehicles, aluminum continues to grow as a total percentage of new vehicles.  US EPA standards on mileage are the big driver behind this trend, and lighter vehicles take less fuel to move them.
Second, Alcoa's CEO noted that aluminum prices have started to stabilize.  In fact, Mr. Kleinfeld went so far as to say the speculative market is currently ignoring a physical market that is now "balanced."  Outside of calling a bottom in aluminum prices, Alcoa's CEO did say he sees higher prices into 2013.
The most interesting point made by Alcoa's CEO is that they see China continuing to grow at 7.5%-8%.  For his company, that means China will remain the largest buyer of aluminum for some time.
Apparently, even though there are a number of Chinese aluminum manufacturers, AA will remain the dominant global player.  "China does not have the fundamentals to be a competitive force in this market", Kleinfeld said of Chinese aluminum producers.
Apparently, these companies lack some of the natural resources needed, and spend more on energy for production.
So what does all this mean to us?
It basically says the overall global growth picture, while not as robust as we'd like, remains intact. 
As I'm sure you know, many commodities have taken a notable hit this year.  However, much of the chaos could be in the rear view mirror.   At least, that's what the aluminum market looks like at the moment.
The wild card for investors remains the recessionary concerns in Europe.
But I'd like to think given the stakes at hand here, EU leaders will work out their issues and get the job done.  It seems European leaders have made more headway in the past few weeks than they have in the past two years.
If you're still holding out for every last global issue to be worked out, you're probably going to miss out on a bunch of upside.  Seeing a commodity producer beat estimates in this economy is an encouraging sign.
It could be we're at the start of a better earning season than most expect.
Editor's Note:  Earnings season is a great time to buy penny stocks.  Many times, penny stocks can benefit from positive mega-cap earnings reports.  Let Gordon Lewis, our penny stock guru, show you his secret to picking winning penny stocks.  In fact, he has a new recommendation coming out this Thursday!
Until next time,
Brian Walker
Category: Commodity Stocks