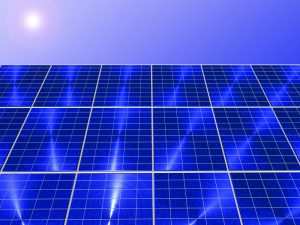 Although it's been going through a rough patch lately, the solar industry is thought to be one of the up and coming investment plays.  Supposedly, savvy investors are buying solar companies… searching for the next big thing in alternative energy.
Well, those investors were dealt a blow this week if they owned Evergreen Solar (ESLR).
This 17 year old solar company has been getting crushed.  The shares are down over 40% this week and a whopping 90% year to date.
So what's going on?
I'll get back to that in a minute – let's start with some general commentary on the solar industry…
In a nutshell, I do believe solar companies are worth investing in.  There's simply too much potential with a clean, renewable energy source like solar to ignore.  And as technology improves – and oil prices rise – solar power becomes more and more viable as an alternate power source.
Here's the problem…
We don't know which solar technology is going to become the industry standard.  Clearly, not all solar companies are going to survive.  Only the best and cheapest products will make the cut.
And that's why Evergreen Solar is in big trouble.
You see, ESLR's technology just hasn't gained any traction over the years.  And a monstrous debt load has finally overwhelmed the small company.
It's pretty hard for a small company with $400 million in debt and just $30 million in cash to survive.  And it's nearly impossible when the company's operating cash flow is significantly negative.
ESLR does generate nearly $300 million in revenues per year.  But, revenues have been shrinking.  More importantly, the company isn't profitable – and hasn't been for at least ten straight quarters.
So it should come as no surprise…
Management just announced the company won't be making their July interest payment of over $4 million.  Another word for missing your interest payment is "default"… and every investor knows default is never a good thing.
But in this case, it's especially bad…
ESLR is essentially one step away from bankruptcy.  Unless by some miracle the company's creditors allow them to restructure their debt, they'll be headed to liquidation very soon.
The bottom line… this stock's huge drop is completely justified.
Some investors make a living off of bottom fishing.  But in the case of ESLR, I'd stay far away.  There are plenty of other good, penny stocks in the solar industry.  And you'll certainly be able to find a company that isn't on the brink of bankruptcy.
Yours in profit,
Gordon Lewis
Category: Penny Stocks On The Move, Solar Stocks