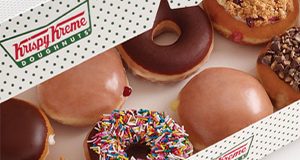 A lot of talking heads are saying the recent stock market rally can't last.  But I couldn't disagree more.  In fact, I see a great opportunity to hop on Santa's sleigh and ride his rally into the New Year. 
Let me explain…
There's no doubt we're in rally mode.  We've seen gains of over 8% on the S&P 500 index since November 25th.  That's a huge gain in such a short timeframe!  Most of the move is due to positive news about the EuroZone debt crisis. 
Last week, the world's major central banks, including the Fed and the ECB, made a coordinated effort to lower interest rates on dollar liquidity swaps.  A move designed to provide a bit of cushion and relief to EU banks.
What's more, the rally's been buoyed by renewed hope for a resolution of the crisis.
German Chancellor Angela Merkel and French President Nicholas Sarkozy are set to announce their latest agreement to rescue the EuroZone.   This deal will include a series of reforms designed to create "binding debt brakes".  The planned reforms will reportedly prevent future unplanned debt growth by any of the EuroZone governments. 
Now the pundits are seeing this as negative news.  They're saying… "We've heard this all before."  But in fact, the very opposite is now true…
We have clear evidence that change is underway.
For starters, central banks are acting to prevent a EuroZone collapse.  If they weren't interested in helping resolve the crisis, they wouldn't have coordinated their efforts as they had. 
Second, Merkel and Sarkozy are finally getting on the same page and sending a unified message.  In the past, the two EuroZone leaders were in a power struggle over whose idea would solve the debt crisis. 
That's a big step in the right direction and a previously missing key.  As long as some progress is made in Europe this week, the markets will continue to give EU leaders time to finalize a resolution.   Everyone knows it can't be done overnight.
And while the majority of focus will remain on the EuroZone crisis, I think we'll see a "Santa Claus" rally for an even bigger reason…
US consumers will continue spending in the wake of better economic data.  Yes sir, we're seeing better and better data coming from the government agencies every week. 
In fact, one of the top data points likely to spur spending is the recent drop in US unemployment.  Just last week, headline unemployment dropped to 8.6%!  It's the first time we've seen unemployment drop below 9.0% since the beginning of this year.
Stronger employment numbers should boost consumer confidence.  And more confident consumers should keep spending freely during the holiday season. 
Before the rally runs away, you need to look at buying stocks set to benefit from holiday activities.  And there's no better place to look than penny stocks for huge returns!
One of my top picks to benefit is Krispy Kreme Doughnuts (KKD). 
Here's why…
Consumers are already out scurrying about.  They're busy celebrating holidays, travelling, and shopping.  And quick stop eateries, such as KKD, are set to see a surge in sales from all the activity.  (Not to mention they're the best donuts on the planet!)
Now as a short term trade, KKD looks pretty tasty…
KKD is currently trading around $7.10 a share.  And late last month, the stock retested the October lows.  But since then, the stock is surging along with the rest of the market.  KKD is up over 10% in just a couple of weeks.
What's even better, the stock is nowhere near its 52-week high of $10.08.  There's lots of room left for KKD to run!
Remember, Europe is set to reassure investors in coming days.  And central banks have stood up to back the EU in their time of need.  Combine that with good US economic data and an uptick in consumer spending this month. 
Now that's a recipe for a good ol' fashioned Santa Claus rally!
There's no better time than now to put some shares of KKD on your wish list…
Until next time,
Brian Walker
Category: Penny Stocks, Retail Stocks