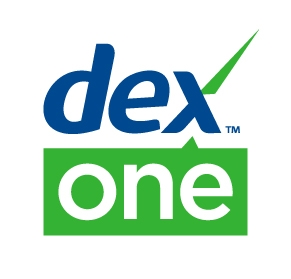 Let's face it, the yellow pages are a waste of paper.  I suppose in the event of a world-ending catastrophe, they'd make suitable fuel for fire.  But more seriously, why use a large, clumsy book when you can just go online and find exactly what you seek?
But don't tell Dex One (DEXO) the yellow pages are dead.  Just because they're no longer in vogue doesn't mean the company has thrown in the towel.  In fact, it's quite the opposite.
Shares of the former yellow pages powerhouse are surging.  Over the past week, DEXO has soared over 40%!
So what's going on?  Are the yellow pages making a comeback?
Actually, DEXO's resurgence has very little to do with the yellow pages.  But, it does have everything to do with Google (GOOG).
And that's a great sign…
You see, Dex One is wisely moving away from marketing in print to the far more lucrative world of online advertising.   And the transition just got a heck of a lot easier with help from internet deity Google.
Nothing does more for a company's upside potential than partnering with Google.  After all, they virtually control the entire internet marketing industry.
Let me explain…
DEXO management's goal is to have 30% of revenues come from online advertising by 2012.  It may not seem like a lot… but going from an entirely in-print business to an online model doesn't happen overnight.  And 30% is a nice start.
Plus, the job just got a lot easier with help from Google.
Dex One will be a Google AdWords certified partner.  In a nutshell, it means Google will help the company optimize their online advertising, adapt to changing market conditions, and enhance their overall digital presence.
The partnership certainly seems useful to DEXO… but what's in it for Google?
Here's the thing…
DEXO's old business model may be archaic, but it had one major advantage.  It allowed the company to tap into the local advertising market.
Google may be an internet powerhouse, but as big as they are, it's difficult to have their fingers on the pulse of each local market.  The company simply hasn't been around long enough to have penetrated every market.
On the other hand, yellow pages have been around forever.  And Dex One still has relationships with small businesses all over the country.
Fortunately for DEXO, those relationships are valuable to Google.
The result… a potentially lucrative deal for both Dex One and Google.  And investors seem to agree.  A 40% increase in share price is a huge move for a stock that's been stagnating for months.
Keep an eye on DEXO and similar penny stocks.  The company's yellow page business may have gone the way of the Dodo but their strategic move into online advertising could pay off in spades… especially with Google in their corner.
Yours in profit,
Gordon Lewis
Category: Internet Stocks, Penny Stocks On The Move