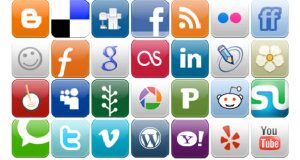 Last week was a big week for IPOs, although many investors may not have realized it.  That's because the companies going public didn't have quite the buzz-worthy names of a Facebook, Twitter, or even Yelp (YELP).
However, that just makes the week's multiple IPO successes even more impressive.
Some of the new IPOs last week include CafePress (PRSS), Annie's (BNNY), and Vocera Communications (VCRA).
But the one that really caught my eye was Millennial Media (MM).
MM shares nearly doubled on their first day of trading.  And, the mobile advertising company is now valued at close to $2 billion.
Here's the thing…
The huge success of Millennial's IPO is a great sign for social media stocks.
I'll get back to that in a minute.  First, let's take a closer look at the company.
MM is a leading provider of mobile advertising solutions.  The company sells ad space on mobile devices such as smartphones and tablets.  This type of advertising can be particularly effective because advertisers can target customers purchasing or using specific types of applications.
Having a strong IPO was of particular importance to Millennial, as the money raised will help the company compete with their biggest competitor… Google (GOOG).
You see, Google's share of the mobile ad space is 24%.  But, MM isn't that far behind at 17% market share.  And, now they have a lot more money to work with.
Here's the key…
The huge demand for MM shares shows that investors are still really excited about social media and internet stocks.  And, it could mean very good debuts are in store for several more upcoming IPOs.
Social media companies that could IPO in the coming months include music provider Spotify, location-sharing site Foursquare, storage provider Dropbox, and tablet-application developer Flipboard.
So what does all this have to do with penny stocks?
For one, some of the upcoming social media IPOs could be for small cap and penny stock companies.  What's more, there are already several existing penny stocks in the social media space.  And they could be set for a nice rally.
Keep in mind, high demand for social media IPOs can only be a good thing for existing social media stocks.  As the saying goes… a rising tide lifts all boats.
Yours in profit,
Gordon Lewis
Category: Internet Stocks, Investing in Penny Stocks