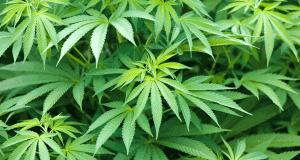 Boy, social media sites sure are blowing up with the recent passage of amendments legalizing marijuana in both Colorado and Washington.
As I'm sure you've heard by now, Colorado voters narrowly passed Amendment 64.  The amendment makes the personal use, possession, and home growing of marijuana in small quantities legal for those 21 and over.
And in Washington, voters there passed I-502…
This new state law legalizes the possession of marijuana for adults over the age of 21.  Here it will only be legal to sell marijuana grown by licensed Washington farmers and sold in stand-alone, marijuana-only stores.  These stores must be operated by private Washington businesses licensed and regulated by the state.
For the financial folk, the passage of these two state laws immediately brings to mind one thing… dollar signs $$$.
But not so fast…
Before you run out and buy every marijuana stock on the planet, you may want to show a bit of restraint.   Remember, these two laws are just state laws – and they still conflict 100% with federal law.
Even Colorado's Governor, John Hickelooper, was quoted saying –
"The voters have spoken, and we have to respect their will… This will be a complicated process, but we intend to follow through. That said, federal law still says marijuana is an illegal drug, so don't break out the Cheetos or Goldfish too quickly."
Simply put, the governor is saying federal laws currently prevent the intent of the new state law from becoming a reality… yet.
But even the warning from Colorado's governor hasn't stopped the pump and dump crowd from whipping up the hype on marijuana penny stocks.  Just this past Friday, I exposed a stock pump from a well-known paid promoter on Medical Marijuana (MJNA).
In it, I warned potential investors that MJNA is not registered with the SEC, nor is there a firm making a market for this penny stock.   And for those two reasons alone, investors should avoid buying shares.
Listen, I have nothing against marijuana personally.  Nor do I have a problem with marijuana stocks or capitalizing on the potential profit to be had.  It's truly better to see publicly traded companies (with full SEC regulation) earning a profit from the drug rather than the violent, corrupt drug cartels that do now.
But this new industry, and the stocks in it, will bring as much fraud and distortion as they do profit… especially with the paid stock promoters involved.
Next week, I'm returning to this topic to take a closer look at a few of the top marijuana stocks currently being traded- and those being pumped.
While it's true that some of these stocks may offer real profit potential, others remain nothing more than sucker bait the pump and dump scammers will use to rip off unsuspecting investors.
As of right now, just consider investing in marijuana stocks as something for dummies– as there's no clear signal that federal law will ever allow legal, recreational use of the drug in the US.
Until next time,
Brian Walker
Category: Penny Stock Alerts