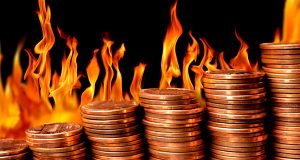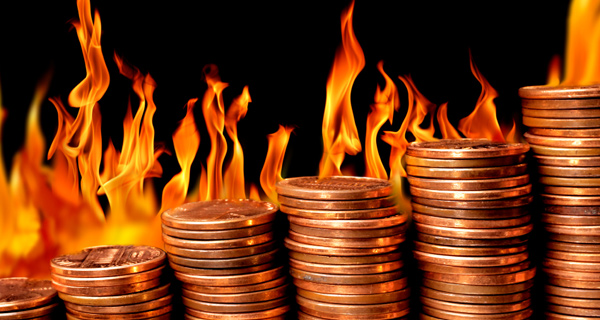 It's been an exciting week for penny stocks, especially for Winn-Dixie Stores (WINN), Morton's Restaurant Group (MRT), and Endocyte (ECYT).  Let's take a closer look at these three hot penny stocks…
Winn-Dixie Stores (WINN)
It's been a big week for Winn-Dixie investors.
WINN is a food retailing company that operates grocery stores in the Southeastern US.  They have 480 retail grocery locations selling everything from frozen food to health and beauty products.
So what's going on with WINN?
The company's getting bought by private grocery store chain, BI-LO. 
Here's the good part…
BI-LO is paying $560 million for WINN, or $9.50 per share.  That's a 75% premium over WINN's share price prior to the announcement. 
No wonder the stock price is skyrocketing!
Barring any unforeseen developments, WINN should trade around the $9.50 level until the acquisition is completed.
Morton's Restaurant Group (MRT)
Steak lovers are having a nice week.
Morton's, a high end steakhouse chain, is being acquired for $116 million, or $6.90 per share. That represents a 34% premium over MRT's price prior to the announcement.
Tilman Fertitta, the billionaire owner of Landry's, is making the acquisition.  The Landry's company owns high end restaurant chains, like Landry's Seafood House, and casinos, like Golden Nugget, in Las Vegas.
Fertitta has been aggressively acquiring restaurants as he aims to build Landry's portfolio.  The Morton's purchase adds a well-known steakhouse, with 77 locations, to the mix.
As of this writing, MRT was trading at $6.87… right under the acquisition price.  Don't expect the price to fluctuate much from these levels.
Endocyte (ECYT)
ECYT is a biotech company specializing in targeted therapies for the treatment of cancer and inflammatory diseases.  The company's primary drug, EC145, is in clinical testing for the treatment of ovarian cancer.
Here's the thing…
The company recently released phase II trial results for EC145… and they were extremely disappointing.
In a nutshell, the analysis showed the drug didn't help patients live longer.  In other words, unless some significant improvements are made, EC145 has no future.
Not surprisingly, ECYT shares plunged on the news.  As of this writing, they were down nearly 70% for the week.
Don't expect this stock to recover anytime soon… if ever.
Yours in profit,
Gordon Lewis
Category: Hot Penny Stocks