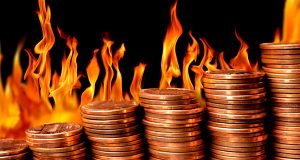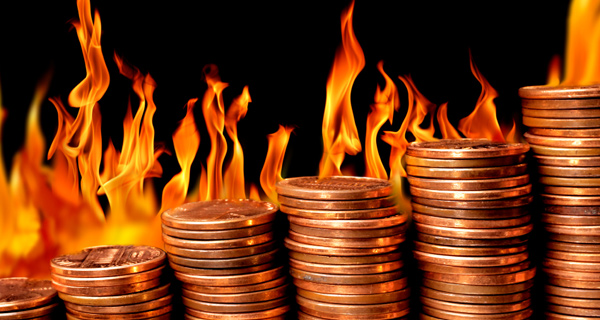 It's been an exciting week for penny stocks, especially for Verso Paper (VRS), Clean Diesel Technologies (CDTI), and Bon-Ton Stores (BONT).  Let's take a closer look at these three hot penny stocks…
Verso Paper (VRS)
Verso Paper produces and sells coated papers in the US.  The company offers coated groundwood paper, used for catalogs and magazines, coated freesheet paper, used in annual reports, brochures, and magazines covers, and supercalendered paper, used for retail inserts.
So what's going on with VRS?
This week the stock is up a stellar 90%.
Here's the deal…
VRS plans on issuing $345 million in debt and received commitments from lenders for new credit facilities.  Basically, the company will use the money to pay off existing debt… and replace it with more favorable debt.
It may not seem like much, but it's a big deal to investors.  When a company has a large amount of debt like VRS, improving the debt terms can be extremely important.  And, the company is now in a better long-term financial position.
Clearly, judging by the huge spike in share price, investors agree.
Clean Diesel Technologies (CDTI)
It's been a great week so far for CDTI.  The shares are up a solid 67%.
CDTI manufactures and distributes emissions control systems and products for heavy duty diesel and light duty vehicles.  The company's primary products are used to reduce exhaust emissions in vehicles and stationary equipment.
So why the big move in the stock?
Strong earnings.
The company recently reported record revenues and positive income from operations.  Those are both great signs coming from a small company.
More importantly, the excellent quarter could mean this is just the start of good things for CDTI.
Bon-Ton Stores (BONT)
BONT operates department stores in mid-size and metro areas in the US.  The stores offer brand-name fashion apparel and accessories for men, women, and children, as well provide cosmetics, furniture, and footwear.
For the week, the shares are up a superb 64%.
Here's the deal…
BONT stock was one of last year's biggest losers.  However, this year, the company's efforts to update their stores are starting to pay off.  In fact, they're forecasting as much as $70 million in positive cash flow.
What's more, the company just declared a quarterly cash dividend.  That's hardly a sign of a struggling company.
No wonder investors are piling into the shares!
Yours in profit,
Gordon Lewis
Category: Hot Penny Stocks