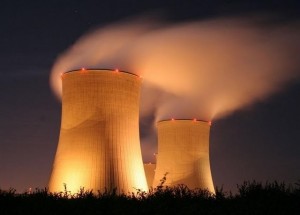 The uranium industry has been an interesting story this year.
Early in the year, uranium stocks were the darlings of the market.  Nuclear power was making a comeback.  It was going to help solve the world's dependence on oil.
Suddenly, uranium prices were on the rise.  And uranium stocks were in high demand, many setting record highs.
Then, disaster struck…
The Japanese nuclear crisis almost single handedly destroyed the uranium market… at least in the short-term.  Uranium prices plunged.  And major players, like China, started cancelling or cutting back their plans to build nuclear reactors.
As you can imagine, uranium stocks nosedived as investors fled in droves.
So what's going on now?
It's been over six months since the crisis, and we may finally be seeing the reemergence of the uranium industry.  In a nutshell, uranium companies cut production after the Japanese crisis.  And it seems production levels now meet the lower demand.
More importantly, investors might finally be returning to uranium stocks.
Take USEC (USU) for example…
USU is a supplier of low enriched uranium to commercial nuclear power plants.  Like most uranium suppliers, the company has suffered this year.  The shares are down 64% year to date, and they're 67% off the 52-week high.
But times are changing and USU is back on track… or so it seems.  Just this week, the shares shot up a whopping 68%.  That's a big time move in a short period of time.
Here's the deal…
It appears the recovery of the uranium industry caught some short sellers off guard.  And at least part of USU's climb is due to short covering.  There's also a rumor circulating about a government loan guarantee for the company… even more fuel for the climb.
Regardless of the reason, the spike in share price has been impressive.  And any investors fortunate enough to be holding USU are surely pleased.
Now the question is, will the rally continue?
As usual, it depends.  If the uranium market recovery gains traction, then most penny stocks in the industry should benefit.  Moreover, if rumors of a government loan guarantee are true, it's even better news.
Bottom line…
USU is a situation where I'd follow the news closely.  It sounds like the breakout could be legit.  But, if it's mostly a result of short covering, it may not hold.  At this point, only time will tell.
Yours in profit,
Gordon Lewis
Category: Hot Penny Stocks, Uranium Stocks