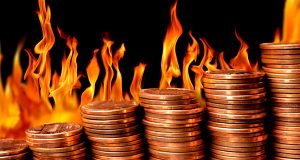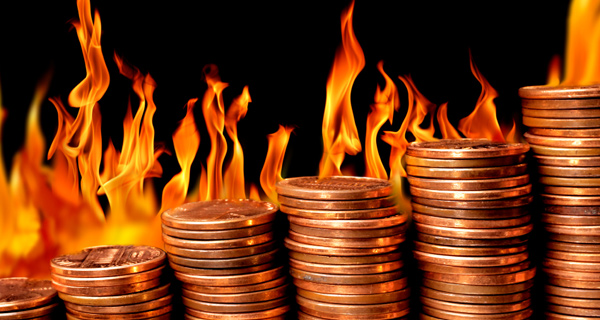 It's been an exciting week for penny stocks, especially for Sino Clean Energy (SCEI), Joe's Jeans (JOEZ), and EDGAR Online (EDGR).  Let's take a closer look at these three hot penny stocks…
Sino Clean Energy (SCEI)
SCEI is a third party commercial producer and distributor of coal-water slurry fuel in China.  Coal-water slurry fuel is primarily used as fuel in boilers and furnaces to generate steam and heat for residential and industrial uses.
So far this week, the stock is up an impressive 91%.
Here's the deal…
Chinese stocks have suffered over the past year due to concerns over misstated or fraudulent financial statements.  As such, companies like SCEI have hired third parties to come in and verify their numbers.
Recently, Thornhill Capital concluded that SCEI's asset and cash positions are accurate.
Clearly, it was a big deal to investors… since the announcement the shares have soared.  More importantly, with SCEI's financials now verified, the stock could be extremely undervalued at these levels.
Joe's Jeans (JOEZ)
JOEZ investors are having a good week.  The shares are up a superb 54%.
The company produces apparel and apparel-related products.  As the company's name suggests, their primary products are women's and men's denim jeans.  They also sell shirts, pants, sweaters, jackets, and other apparel products under the Joe's brand.
So what's driving the stock gains?
JOEZ just announced the launch of a new brand… and it's exclusive to Macy's.
The new brand was created to reach young women who are looking for premium denim products at more affordable prices.
Macy's has dedicated space in 140 stores in the US for this product, so this is a big deal.   And with that kind of exposure, Joe's could be in great shape from this partnership.
With such an exciting opportunity to boost revenues, it's no surprise investors are gobbling up the shares.
EDGAR Online (EDGR)
EDGAR Online is a leading provider of financial data and public filings for equities, mutual funds, and other publicly traded assets.  The company's data products are used in the analysis of financial, investment, and other business decisions.
What's going on with EDGR?
The shares are up a solid 45% for the week.
You see, the company just released fourth quarter results… and EDGR reported revenue growth of 43% year over year.
That's a huge increase for any company.  But, it's especially significant for EDGR, who struggled through most of 2011 (particularly in terms of stock price).
The company could finally be turning the corner.  EDGAR Online is definitely worth keeping an eye on after that kind of jump in revenues.
Editor's Note:  I'm releasing my next pick tomorrow to subscribers in my flagship penny stock service Penny Stock All-Stars.  Don't miss out on your chance to grab shares in this first-class company with huge upside potential.  Click here for more information about this exciting service.
Yours in profit,
Gordon Lewis
Category: Hot Penny Stocks