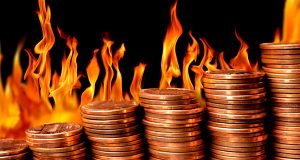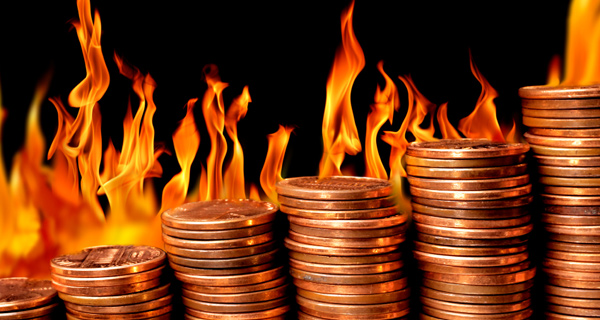 It's been an exciting week for penny stocks, especially for Seven Arts Entertainment (SAPX), Lee Enterprises (LEE), and EntreMed (ENMD).  Let's take a closer look at these three hot penny stocks…
Seven Arts Entertainment (SAPX)
Always volatile SAPX is at it again…
The stock is up 62% over the past week and nearly 700% off the 52-week lows.
SAPX is an independent motion picture production and distribution company.  The company develops, acquires, produces, and licenses movies and other forms of media.
So what's the big news?
Seven Arts just agreed to acquire music assets from David Michery – who will also become the CEO of Seven Arts.  The acquisition includes two albums by multi-platinum recording artist DMX.
Here's the best part…
DMX has a new album coming out in the second quarter of 2012.  And it could be a huge windfall for SAPX. 
No wonder the shares are soaring!
Lee Enterprises (LEE)
LEE is a provider of local news, information, and advertising services in midsize and small markets in the US.  The company is mostly known for their newspaper publishing, particularly the St. Louis Post-Dispatch.
So far this week, LEE shares are up a solid 49%.
Here's the deal…
The company is exiting bankruptcy on January 30th.
LEE is emerging from Chapter 11 bankruptcy after restructuring nearly $1 billion in debt.  But unlike many bankruptcy plans, shareholders won't be wiped out in this deal.
Typically, bankruptcies result in a total loss of equity value… and a reissuance of brand new shares.  So clearly, this is great news for any shareholders who stuck around.
EntreMed (ENMD)
It's been a big week so far for ENMD shareholders.
The stock's up nearly 64% for the week and a stellar 84% year to date.
ENMD is a clinical-stage pharmaceutical company.  Their focus is on developing therapeutics for the treatment of cancer and inflammatory diseases.  The company's primary product in development is for the treatment of various types of cancer.
Just this week, the company secured an additional $10 million in investments.  They expect to use the money to advance clinical trials and expand their research and development.
Keep in mind, if any of ENMD's cancer drugs get approved by the FDA, it would be a blockbuster event for the company. 
And with the company securing additional funding, it looks like shareholders believe grabbing the shares are worth the risk.
Yours in profit,
Gordon Lewis
Category: Hot Penny Stocks