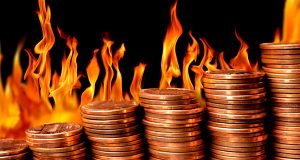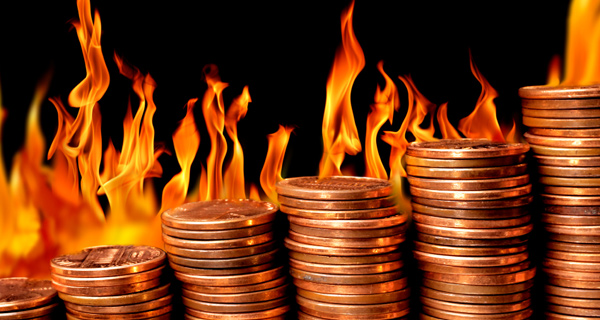 It's been another exciting week for penny stocks, especially for Republic Airways (RJET), Pinnacle Data Systems (PNS), and Pacific Ethanol (PEIX).  Let's take a look at three hot penny stocks…
Republic Airways (RJET)
Regional airline Republic Airways is making a big splash this week.  And investors are definitely taking notice.
RJET shares are up over 47%… a welcome change for shareholders who've watched the stock trend downward for much of the past year.
So what's going on?
The airline holding company is dumping one of their major brands, Frontier Airlines.
RJET purchased Frontier out of bankruptcy in 2009.  However, rocketing fuel costs and strong competition eroded any profits they expected to get from the deal.  In fact, Frontier has done nothing but lose money since the acquisition.
It's no wonder… shareholders are greeting the news of Frontier's disposal with enthusiasm. 
I'll be keeping an eye on RJET.  Let's see what the company can do without the dead weight of Frontier dragging down earnings.
Pinnacle Data Systems (PNS)
PNS is a provider of embedded computing products and design services, OEM integrated computing services, and electronics repair services.  Basically, they provide engineering and manufacturing services for other electronics companies.
Pinnacle has had some big moves in the past.  For example, back in July the shares spiked on news of an OEM agreement with IBM (IBM). 
But the stock simply has not been able to hold on to gains… until now.
You see, PNS is getting acquired.  Avnet (AVT), a major electronics distributor, is buying PNS for $22 million, or $2.40 a share.
Here's the best part…
PNS was trading for $1.15 when the deal was announced.  It should come as no surprise, the shares spiked on the news.  And they're up a whopping 107% this week.
Clearly, PNS shareholders who stuck with the company are happy they did so.  There's nothing quite like an acquisition to put money in your pocket!
Pacific Ethanol (PEIX)
What a year for Pacific Ethanol.  To put it mildly, the company has gotten the snot kicked out of it in the stock market.
But now, it seems the company is ready to turn the corner.
PEIX is the leading ethanol provider in the Western US.  But they've sure had their share of problems.  The company recently emerged from bankruptcy and had boatloads of debt to deal with.  Moreover, while they were sorting out their problems, they weren't operating at full capacity.
And just when they really started kicking out ethanol at full speed, Congress starts talking about eliminating ethanol subsidies.
No wonder the shares were 97% off their 52-week highs at one point this year.
But, PEIX stayed on course.  And they just recently announced record revenues and strong earnings.  Not to mention, they eliminated a large portion of their debt problem.
What do investors think?
Let's put it this way, the shares are up an impressive 65% this week and an eye-popping 237% for the month.  Now that's what I call a turnaround!
Stay tuned… let's see if PEIX can keep the momentum going.  The shares still have a long way to go to make up for the past year's declines.
Yours in profit,
Gordon Lewis
Category: Hot Penny Stocks